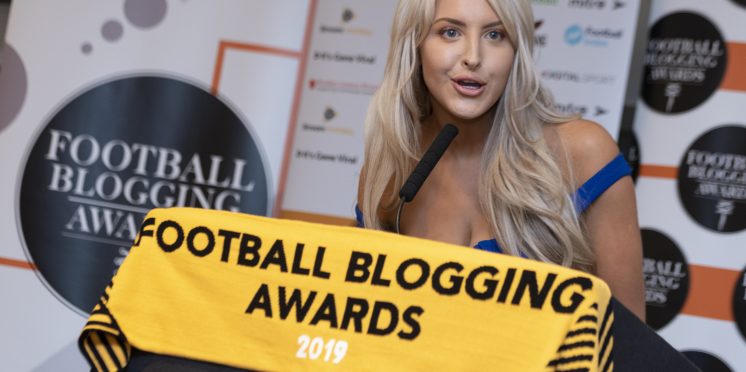 Emma Jones Announced as 2019 Host
Emma Jones, the current LUTV presenter has been selected to host the Football Blogging Awards 2019.
Hosted on May 9th, Emma brings a depth of talent from working on Signal 1's breakfast show along with being the face of LUTV for the last two years.
Emma said after confirming the news, "I feel so privileged and excited to be able to host such a special awards ceremony. I cannot wait to meet all the creators and be a part of recognising incredible talent in his industry."
The self-confessed Leeds fan, born in 1990 and originally from Cheshire, has a master's in journalism and names Gabby Logan as one of her broadcasting inspirations.
She's also an independent content creator herself having created a podcast about netball; @mynetballnation.
The FBAs is the most significant event in the calendar for all those within the football content creation industry, recognising and celebrating the best football websites, social influencers, bloggers and vloggers around the world. It is an opportunity for content creators to be recognised by fans, followers and their peers and win one of the many prestigious honours that are on offer on the night.
Anthony Cooper, Co-Founder of the Football Blogging Awards said, "After watching some of Emma's presenting and speaking with her, I had no doubt she would be the perfect host for the 2019 edition of the awards."
Nomination voting will open on Friday 8th March. To find out how to nominate yourself or your favourite content creators head to this link.
You can follow Emma on social media through the links below;
https://www.instagram.com/eljones90/
https://twitter.com/elj90
---