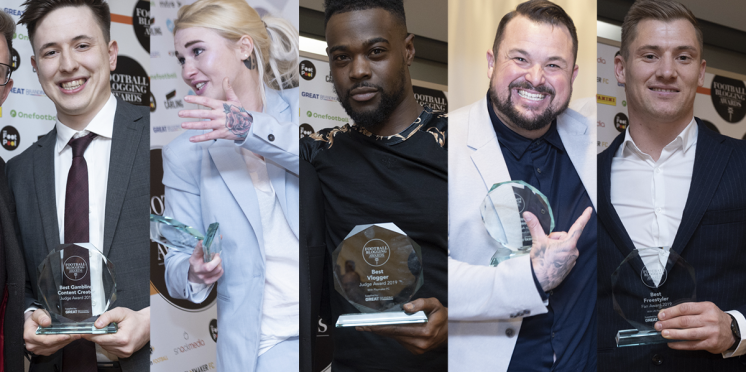 Peter Crouch, Ian Wright, AFTV, Redmen TV and The United Stand win big at the Football Blogging Awards!
AFTV made it two years in a row in collecting Snack Media's Best Overall Content Creator with their Liverpudlian counterparts The Redmen TV picking up the same award in the judges' choice.
It was a memorable night at the Etihad Stadium with over 25 awards given out and nearly 20 categories rewarded. In the build-up, over 850,000 votes were taken and over 2000 creators nominated, history was made yet again whilst also raising over £1,000 for the nominated charity for the evening, the Bradley Lowery Foundation.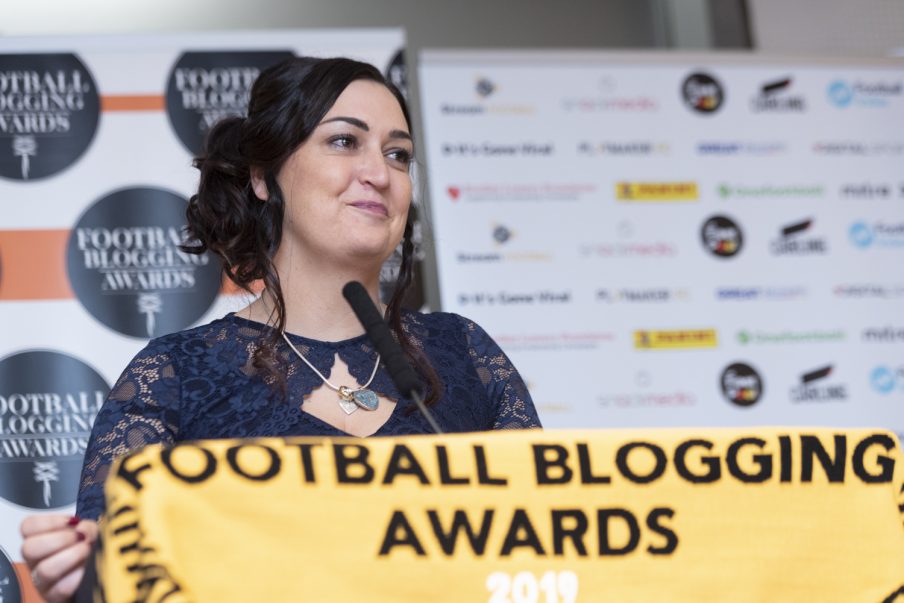 Outside of the Best Overall Content Creator award, Ian Wright and Peter Crouch picked up It's Gone Viral's Best Footballer on Social Award in the fan and judge awards respectively. Their passion and commitment to 'fan media' clearing proven with the content they create on a day to day basis on Twitter, YouTube and on podcasts.
Mark Goldbridge of The United Stand took home two fan awards, one in Bradley Lowery Foundation's Best Influencer and another for Best Social Account with the welcomed parody account Goldbridge World beating 14 others.
Despite being in Spain watching their side battle Valencia in the Europa League, AFTV were the biggest winners of the night taking home 5 awards in total for their channels and creators involved in the phenomenon with DT, Troopz, AFTV Young Gunz and All Gunz Blazin' all winning an award alongside the coveted Best Overall Content Creator award.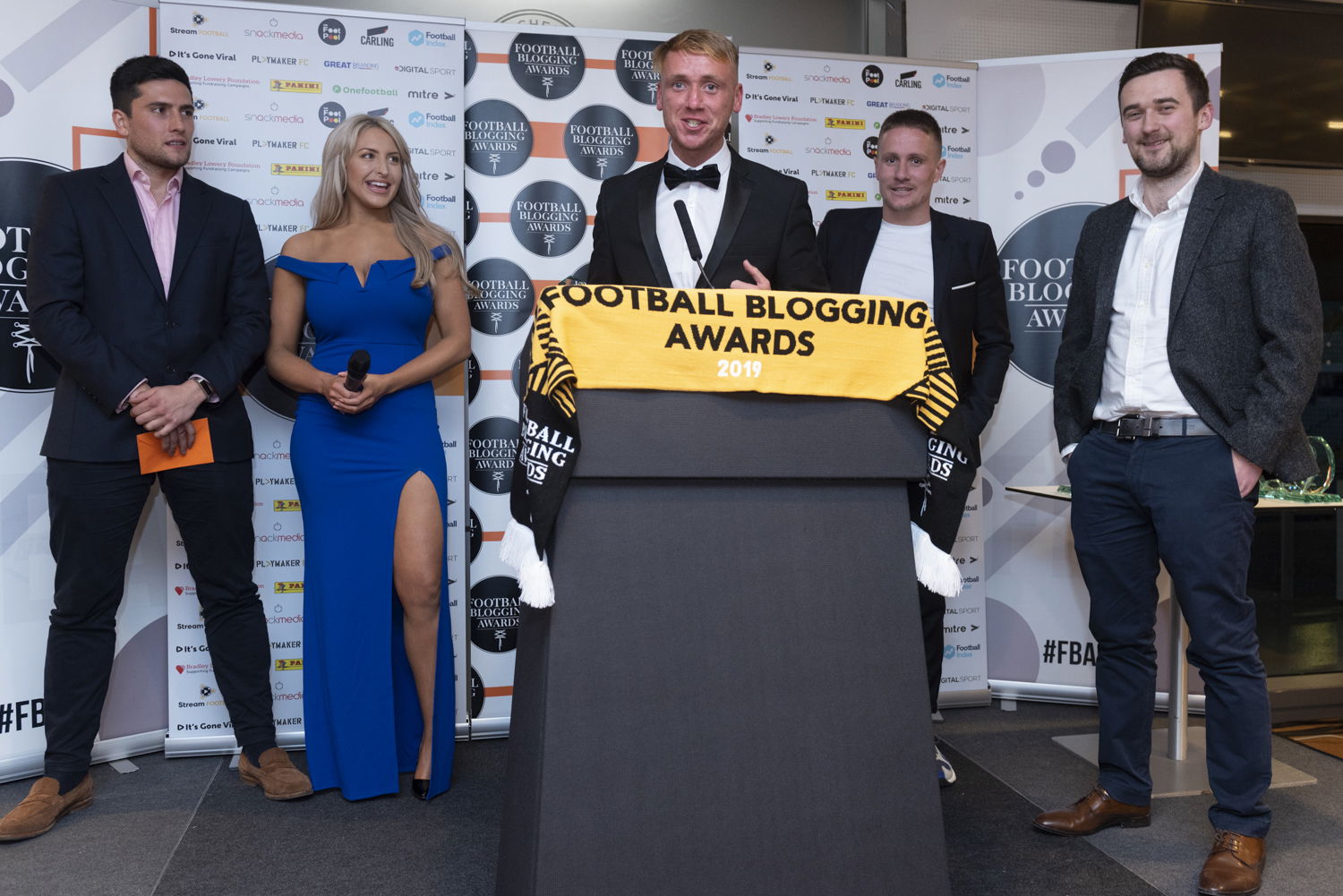 Anthony Cooper, the Founder of The Football Blogging Awards said after the night, "This year has set a new precedent in this industry with fan media becoming more popular than ever and a trusted source of news for fans that are underserved from others. When starting the awards in 2012 I never would have thought we would be taking close to a million votes but I did have confidence that creators could offer an alternative to mainstream sports channels. We're especially proud to recognise the strong up and coming talent in the Women's Football space which doesn't get the recognition it deserves. We are 7 years in but the fan-led industry is growing faster than ever before."
Another of the nights' stars was Max Hayes from Match Day With Max and Playmaker FC who reclaimed Mitre's Best Young Content Creator award. It was clear to the onlookers he has a bright career in sports broadcasting.
Elsewhere Eni Aloku one of the most well-known female football stars worldwide presented Carling's Best Women's Football Content Creator and dashed out awards to both Sarah Halpin and The Redmen TV Women's Football Show.
The last award presented on the night was a tearjerker with 100% LCFC and Lee Chapman's emotionally powerful live stream outside the King Power stadium following the shocking helicopter crash which led to Leicester City's owner death.
The full list of winners can be found below;
Best Overall Content Creator with Snack Media
Fans' Award – AFTV
Judges' Award – The Redmen TV
Best Young Content Creator with Mitre
Fans' Award – AFTV Young Gunz
Judges' Award – Matchday With Max
Best Women's Football Content Creator with Carling
Fans' Award – The Redmen TV's Women's Football Show
Judges' Award – Sarah Halpin
Best Influencer with Bradley Lowery Foundation
Fans' Award – Mark Goldbridge
Judges' Award – Troopz
Best New Content Creator with Onefootball
Fans' Award – Villa On Tour
Judges' Award – The Magpie Channel
Best Club Content Creator with Football Index
Fans' Award – Tottenham Fan Chris Cowlin
Judges' Award – Lions TV
Best Vlogger with Playmaker FC
Fans' Award – Mr DT
Judges' Award – Expressions Oozing
Best Podcast
Fans' Award – AFTV: All Guns Blazing
Judges' Award – Open Goal
Best International Content Creator with Panini
Fans' Award – Euro Football Daily
Judges' Award – The Spanish Football Podcast
Best Footballer on Social with It's Gone Viral
Fans' Award – Ian Wright
Judges' Award – Peter Crouch
Best Forum with Stream Football
Fans' Award – Grand Old Team
Judges' Award – Parma Fans Worldwide
Best Established Content Creator with Great Branding
Fans' Award – SE Dons
Judges' Award – Palmers FC
Best Fantasy Football Creator
Fans' Award – FPL TV
Judges' Award – Always Cheating
Best Freestyler with UK FootPool
Fans' Award – Andrew Henderson
Judges' Award – Liv Cooke
Best Gambling Content Creator
Fans' Award – ODDSbible
Judges' Award – Football Index Guide
Best Non-League Content Creator
Fans' Award – SE Dons
Judges' Award – Non League Bible
Best Social Account
Fans' Award – Goldbridge World
Judges' Award – Deluded Brendan
Premium Publisher with Digital Sport
Best Individual Piece Of Content
Judges' Award – Lee Chapman and 100& LCFC Live Stream Outside The King Power Stadium
---