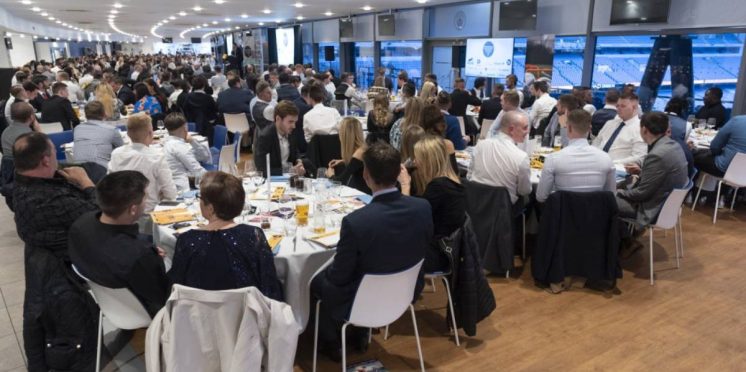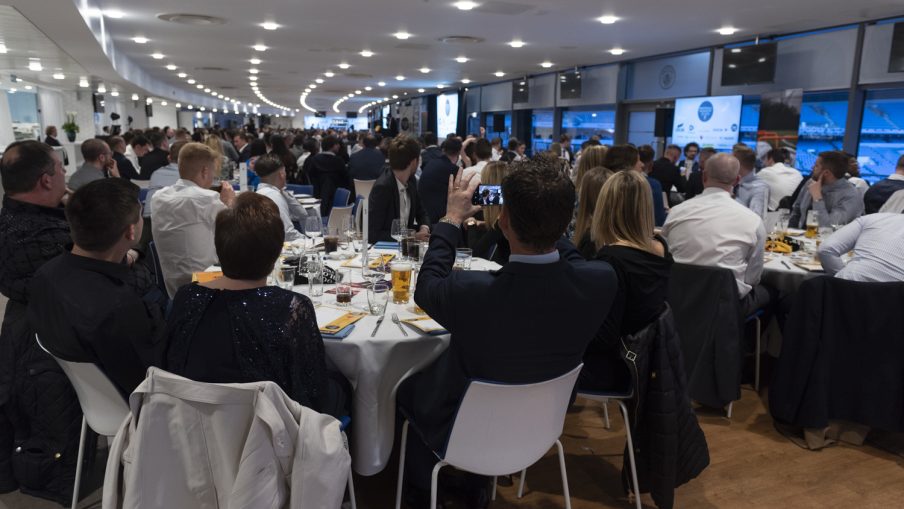 The stage is set!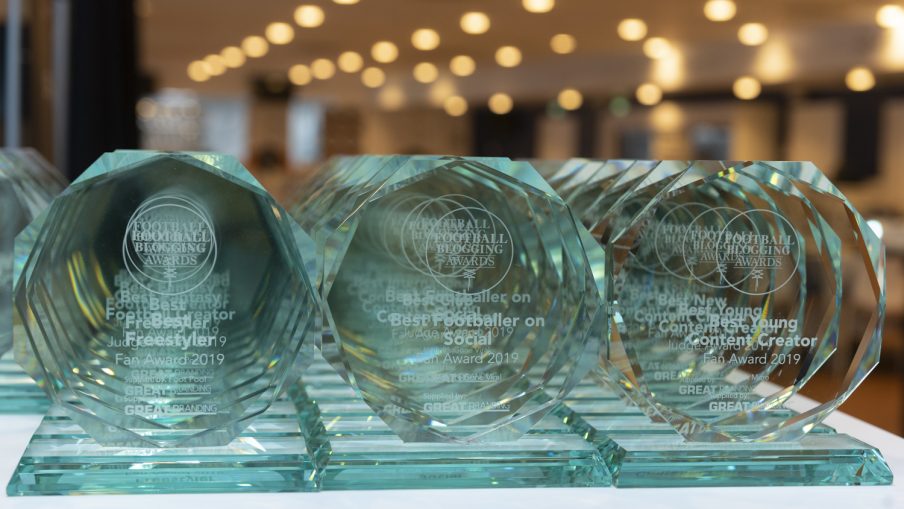 Some of the awards up for grabs…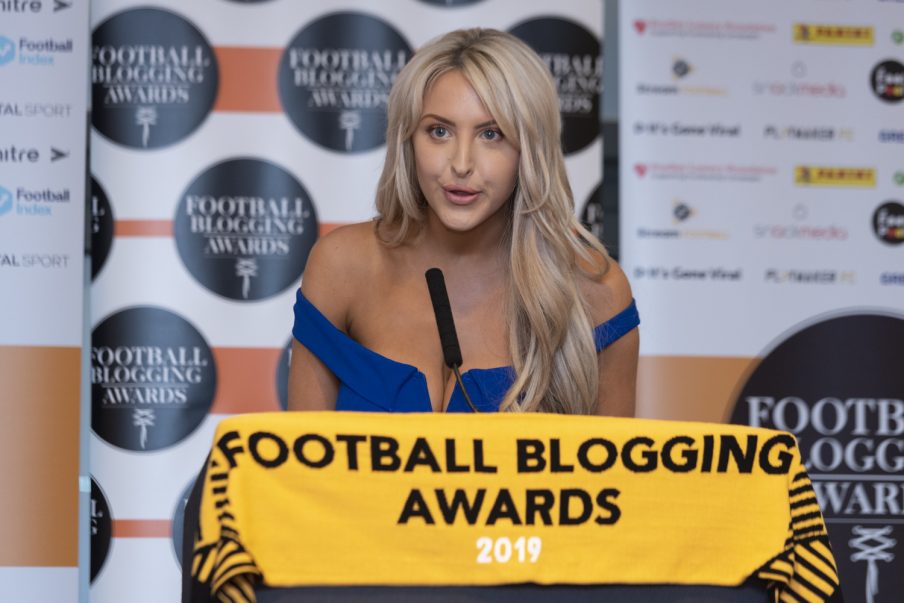 Our host Emma Jones opens up the night.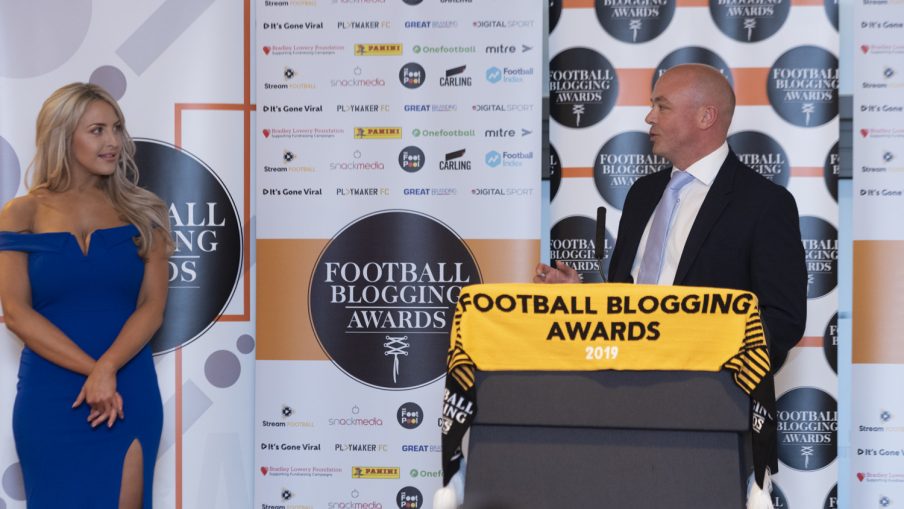 Niall Coen of Snack Media delivers a speech to all our guests.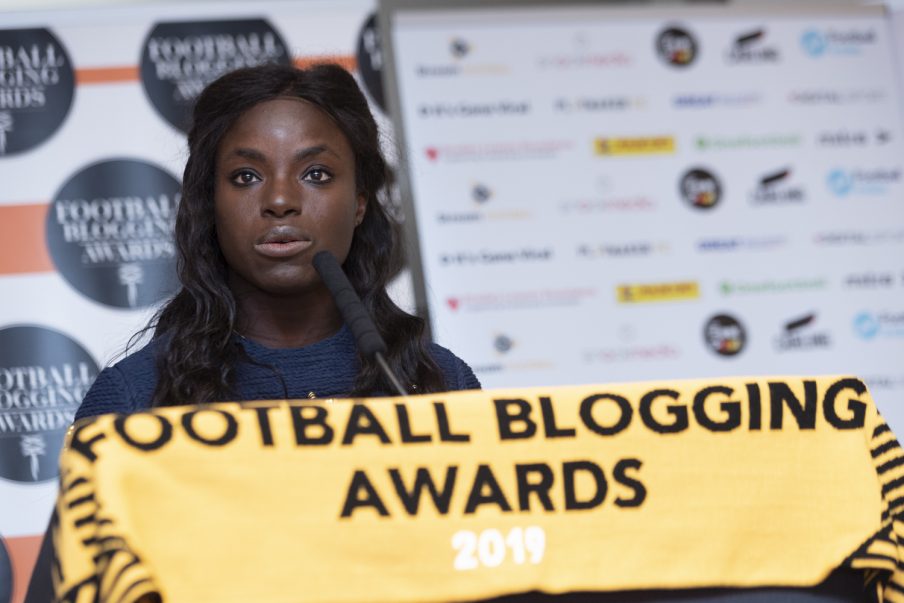 Eni Aluko delivers a welcome to the room.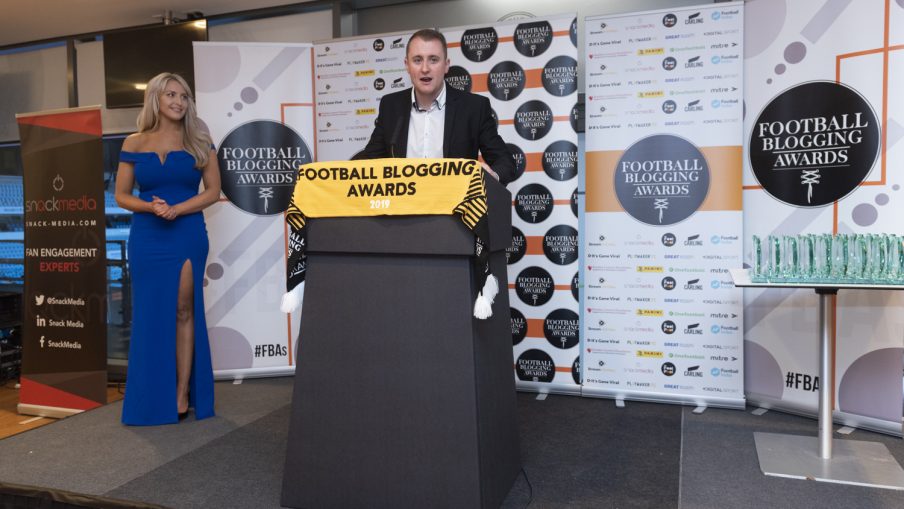 Our Founder Anthony Cooper addresses the guests at the Etihad.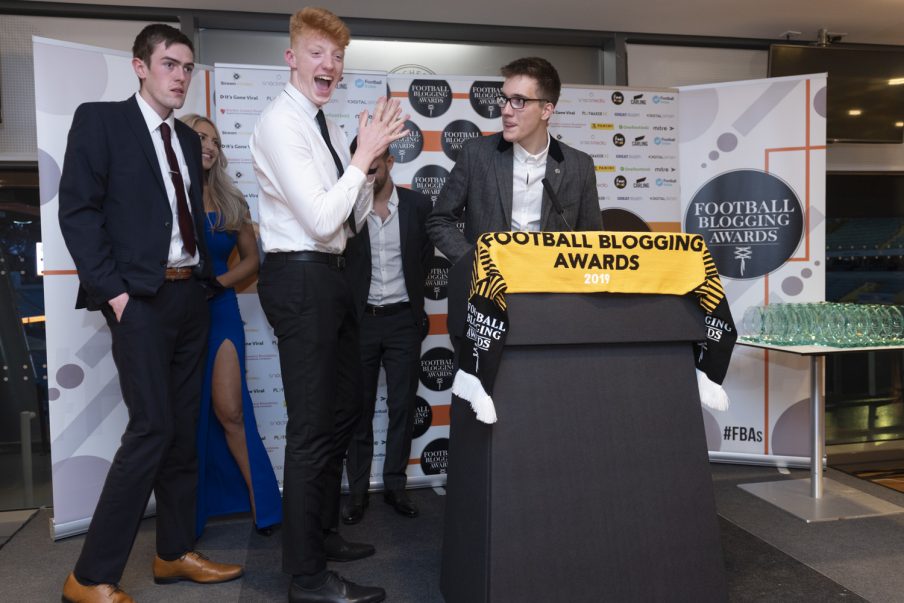 Euro Football Daily make their way to the stage to pick up the award for Best International Content Creator.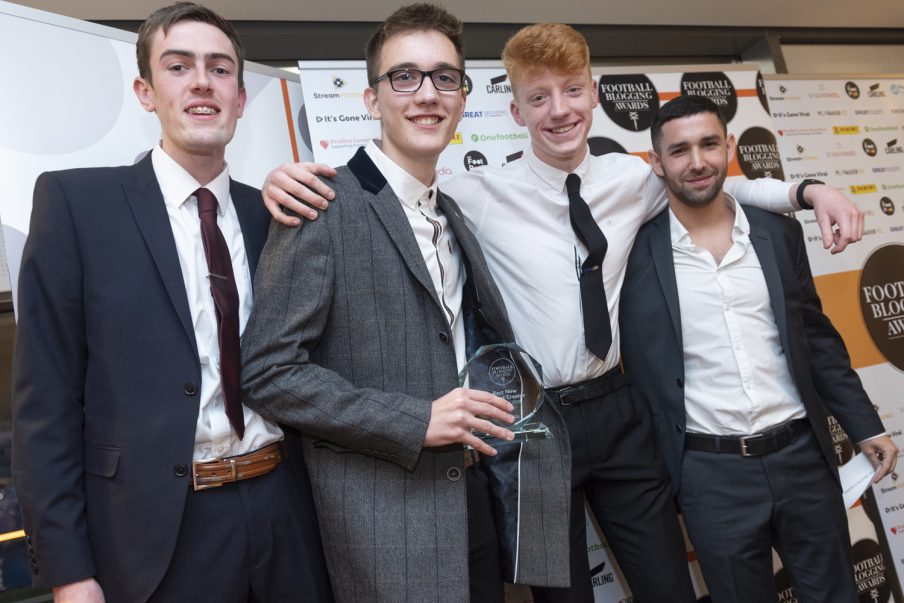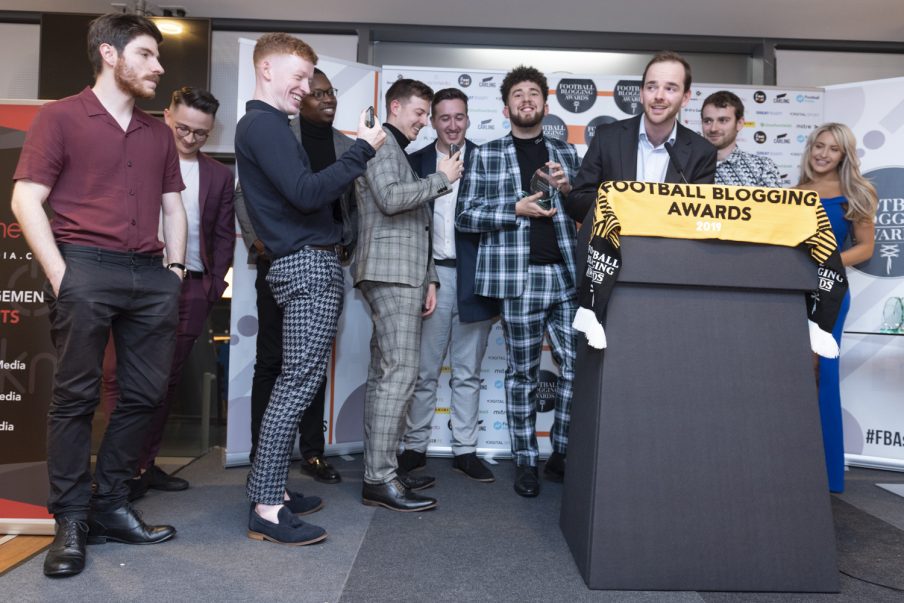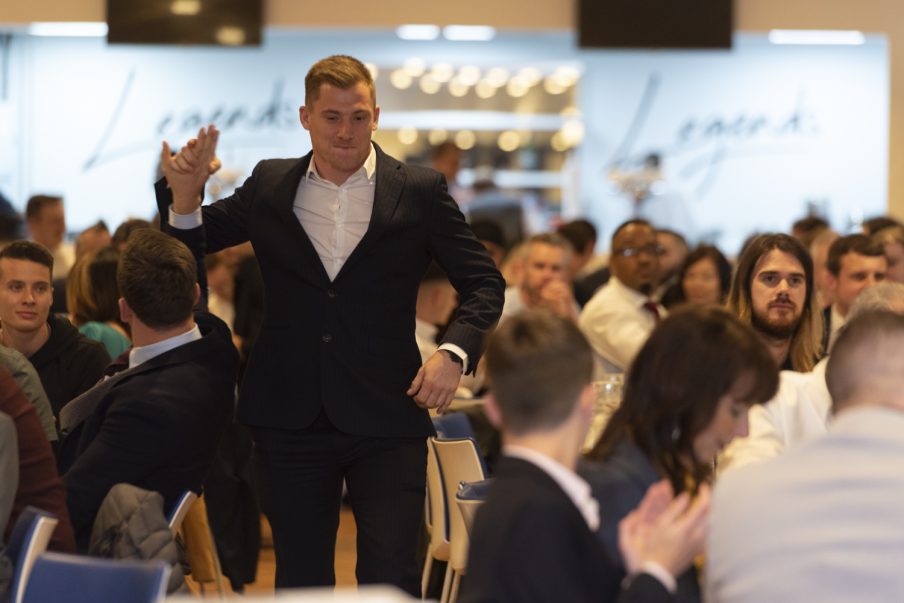 Andrew Henderson walks to the stage to pick up the award for Best Freestyler.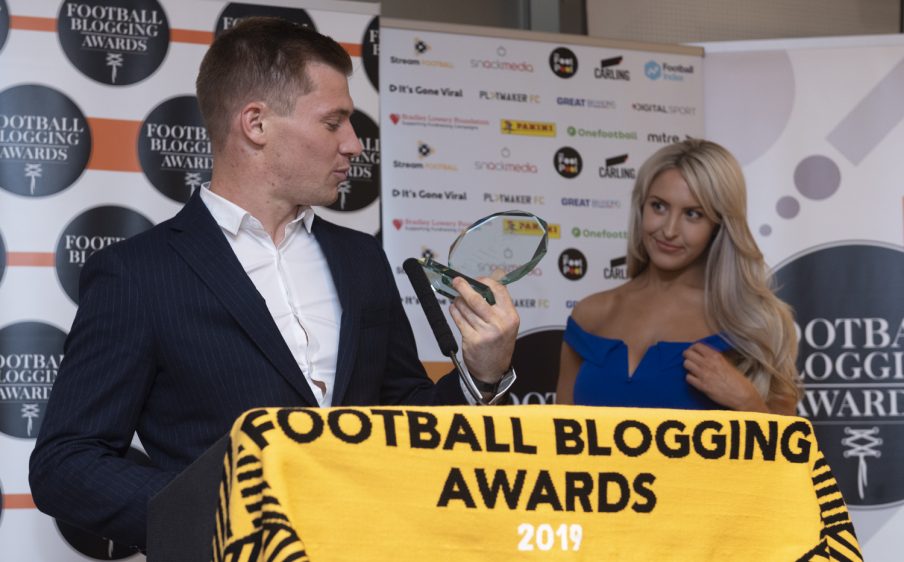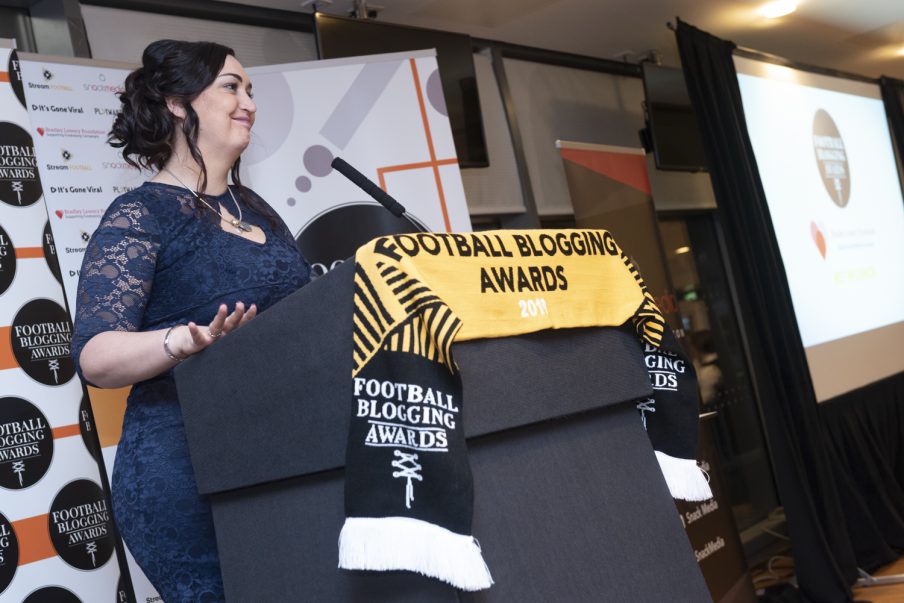 Gemma Lowery brings the room to their feet speaking on behalf of the Bradley Lowery Foundation, our charity partner for the evening.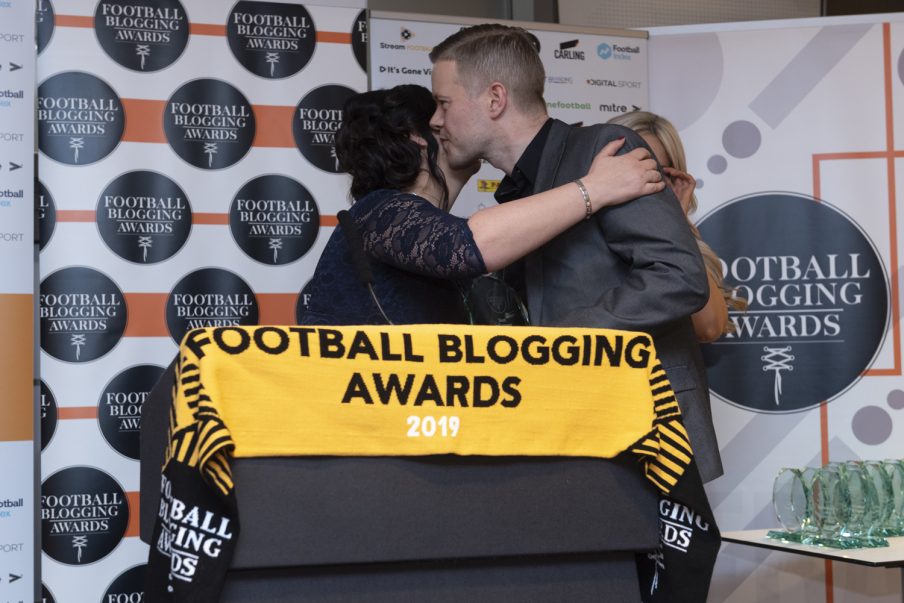 Mark Goldbridge accepts an award from Gemma for Best Influencer.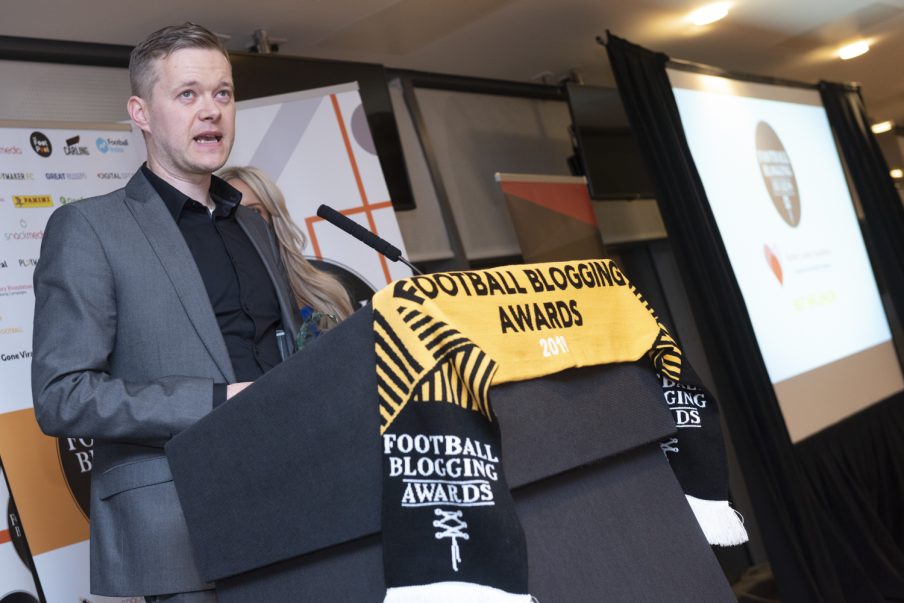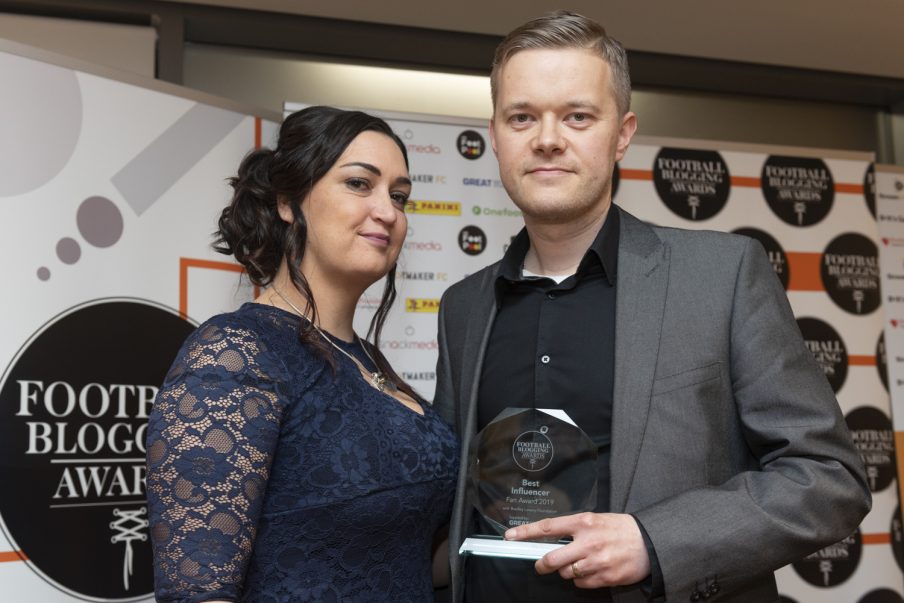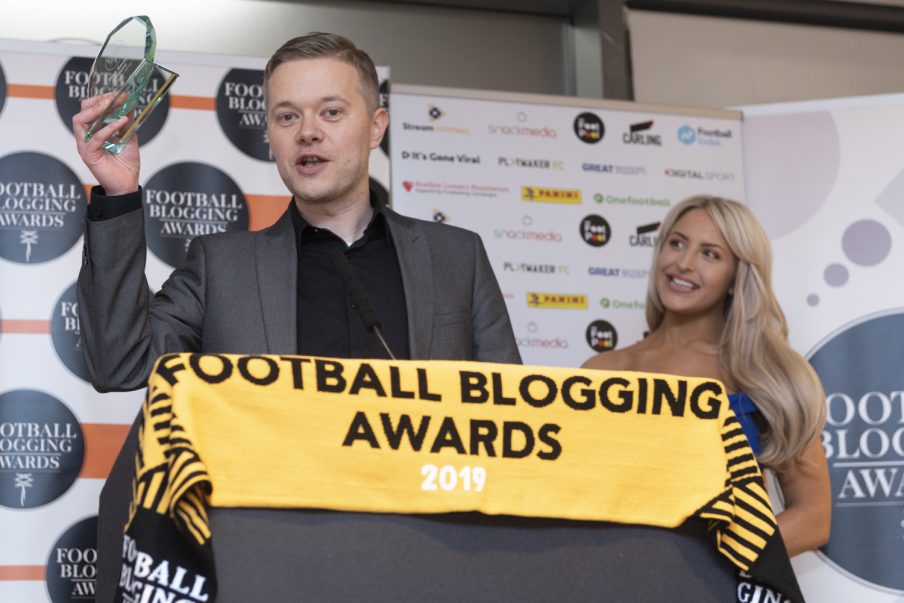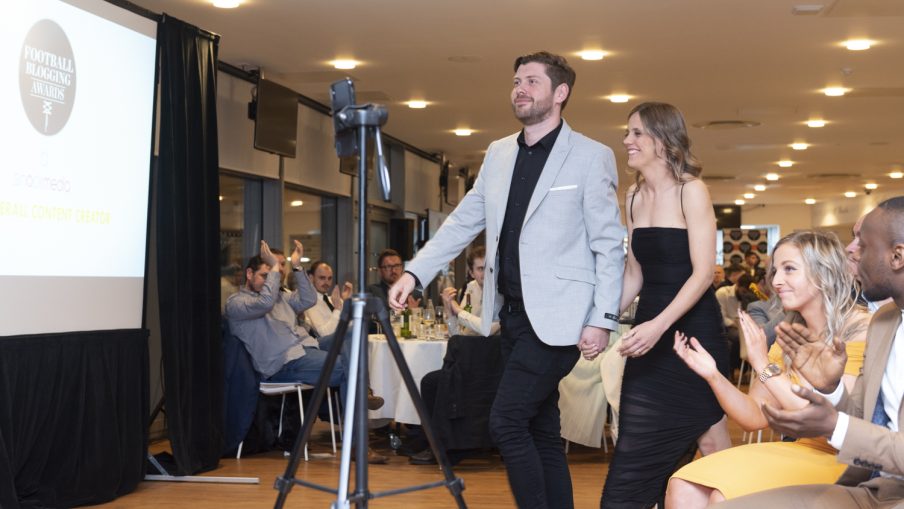 Paul Machin from The Redmen TV collects his award for Best Content Creator: Judges Choice.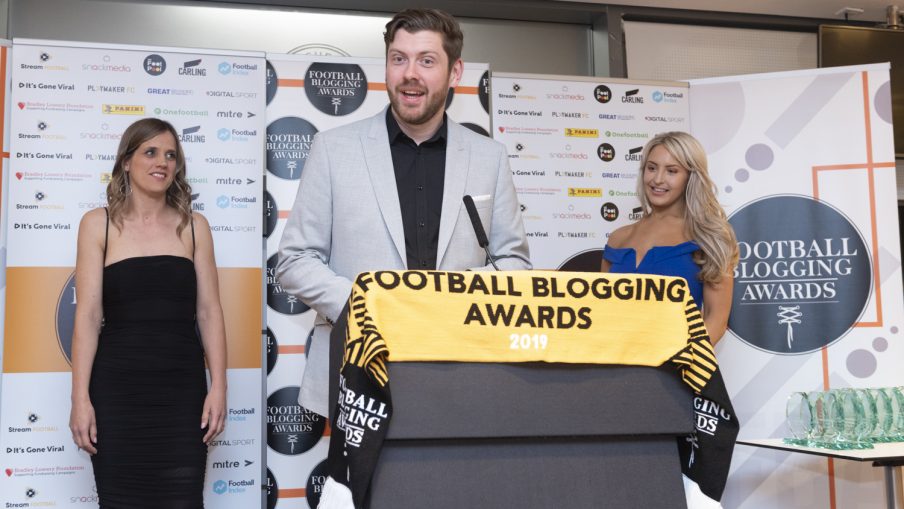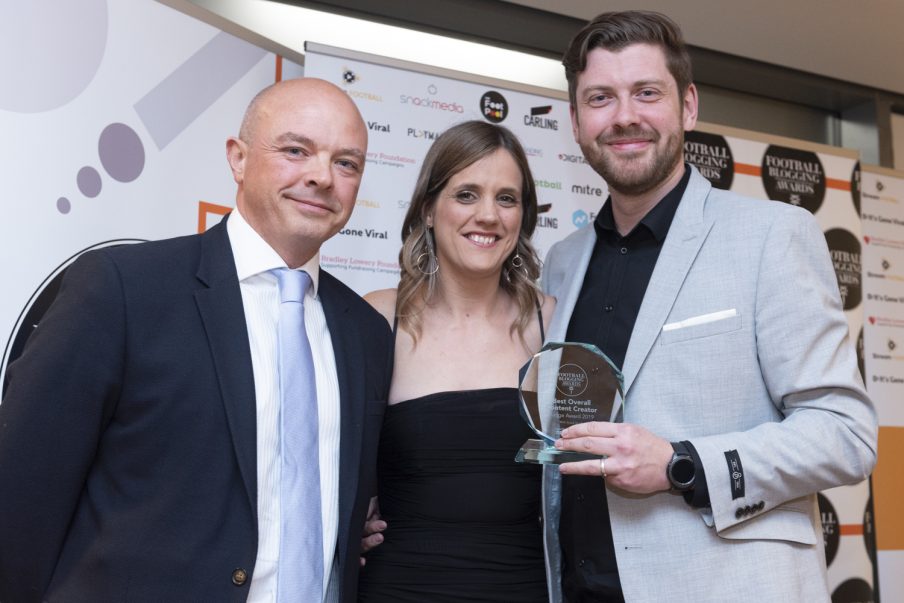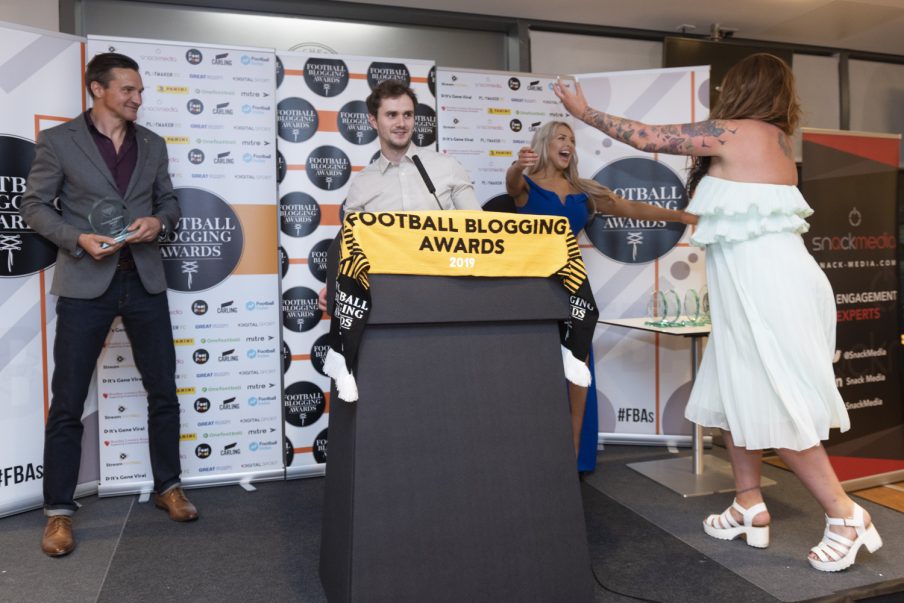 Squawka are in the building to accept the award for Best Premium Publisher.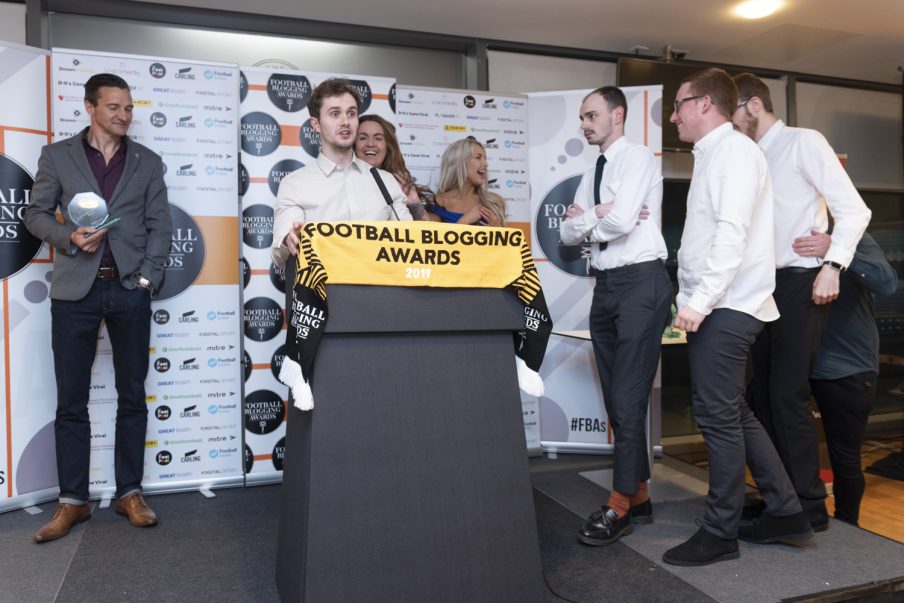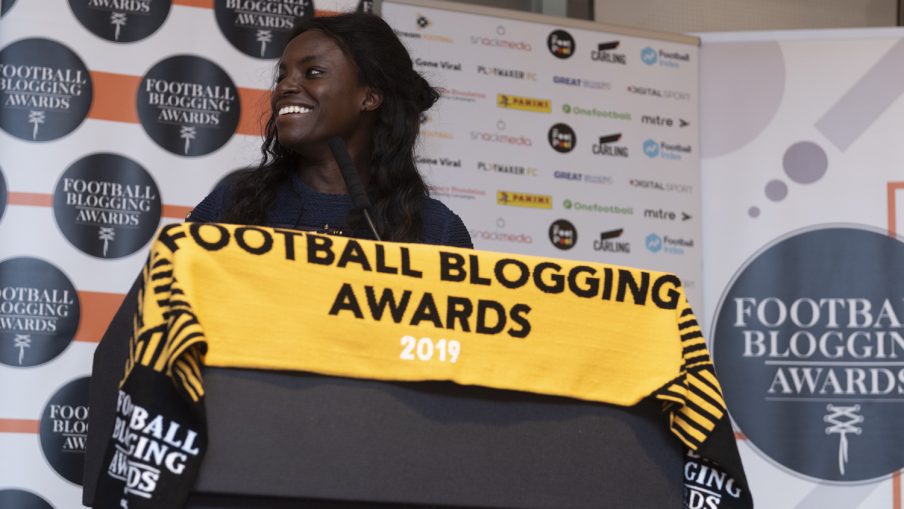 Eni Aluko ready to announce the winners for Best In Women's Football.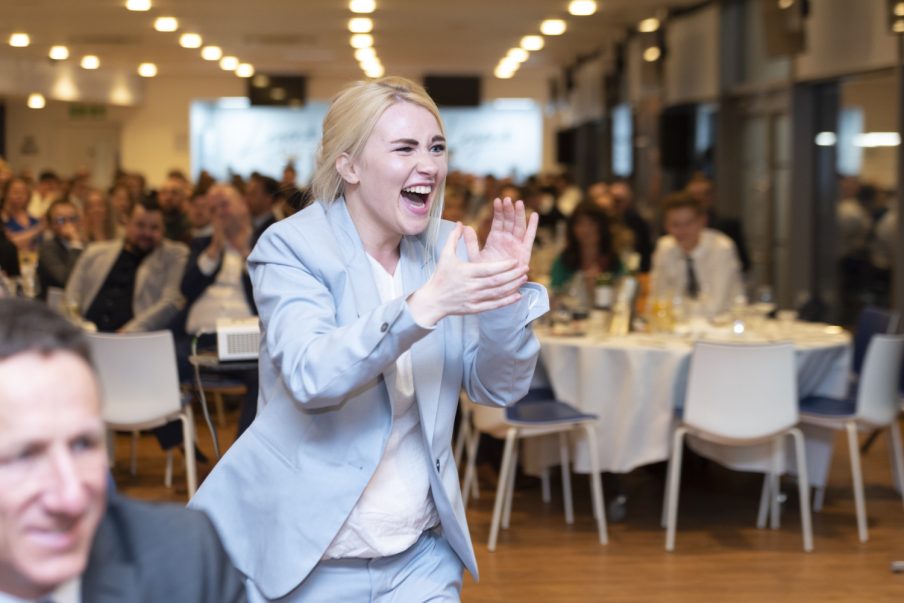 Sarah Halpin picks up the first award!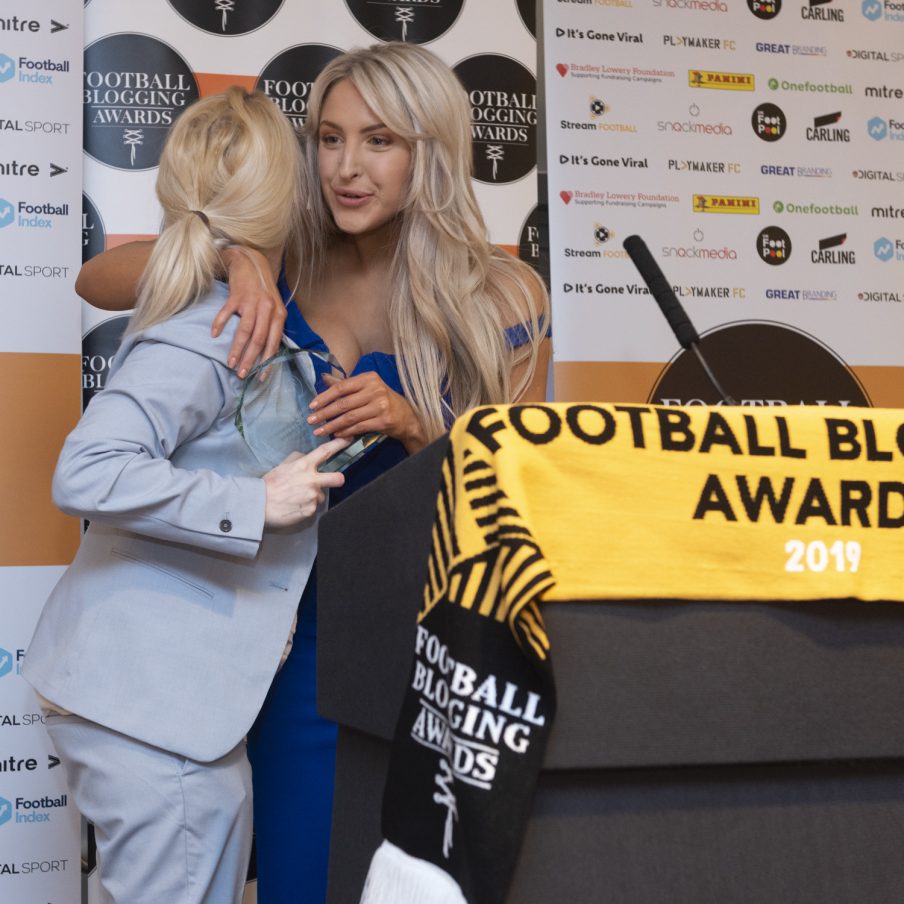 The Redmen TV's Women's Football Show make their way to pick up the second!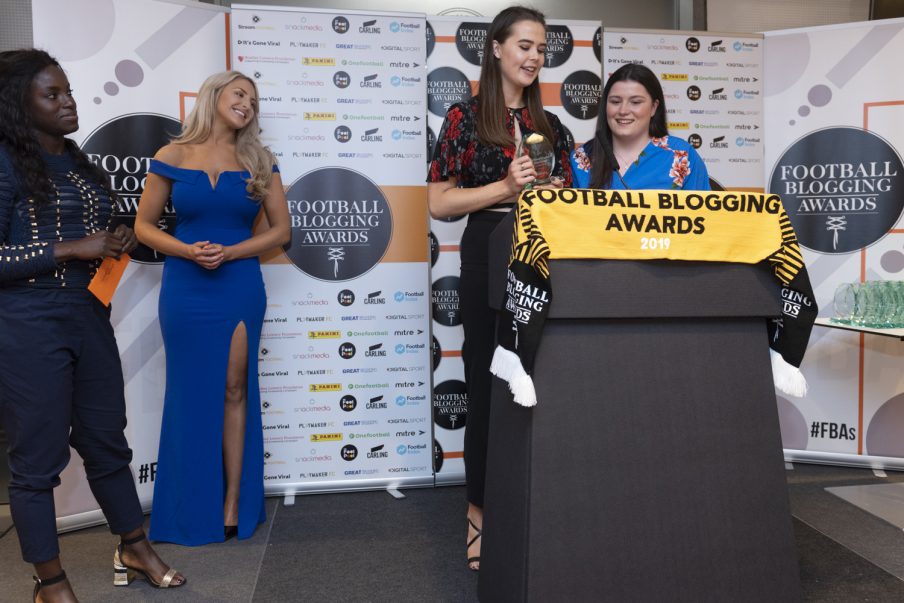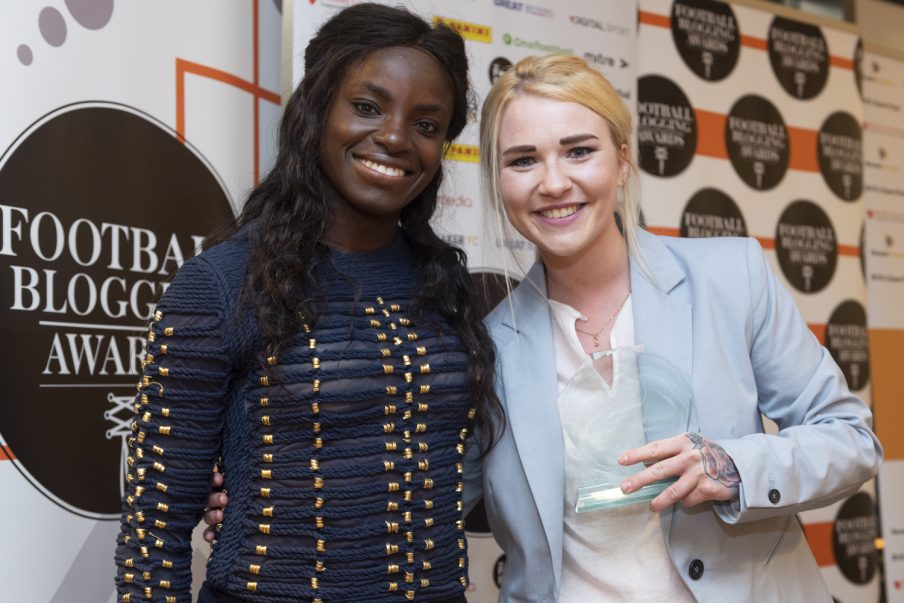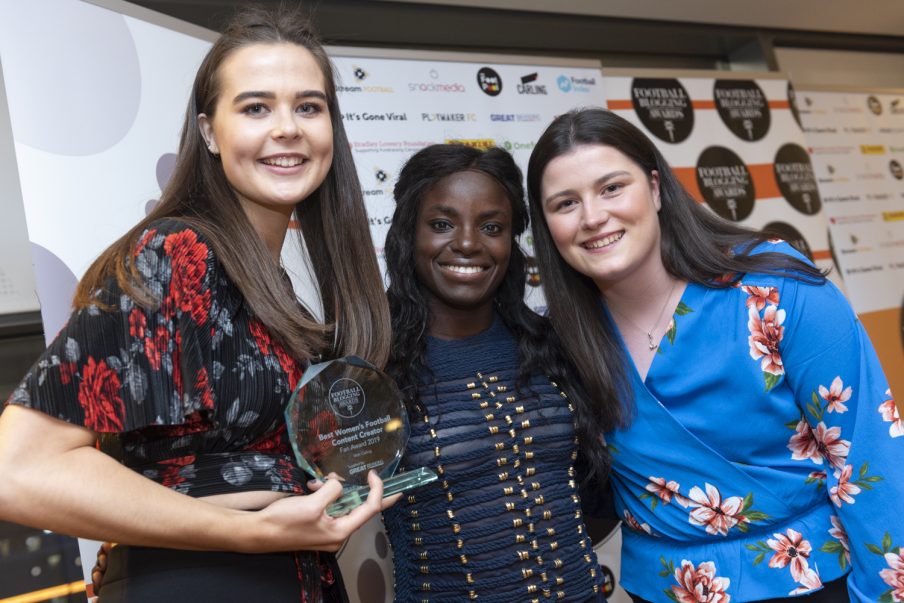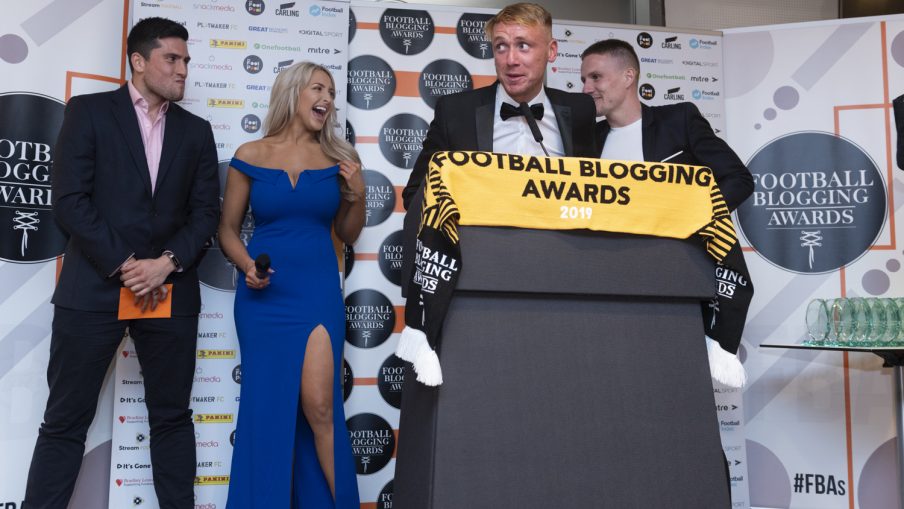 Open Goal claim the Judges' Best Podcast award.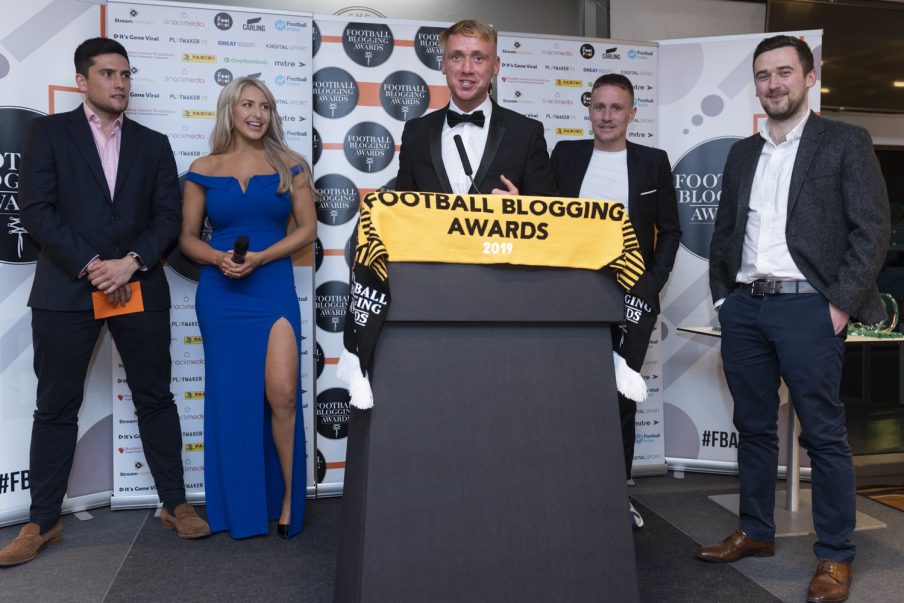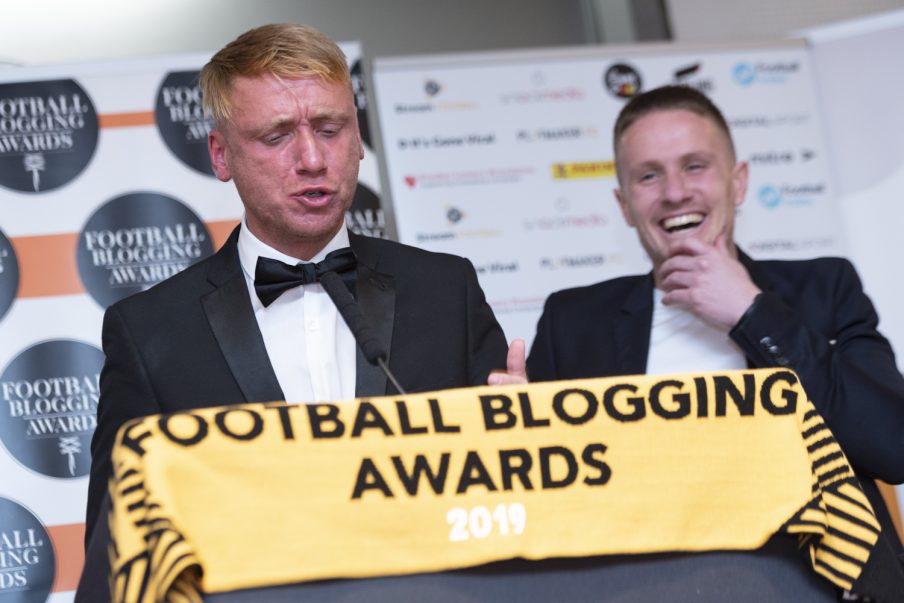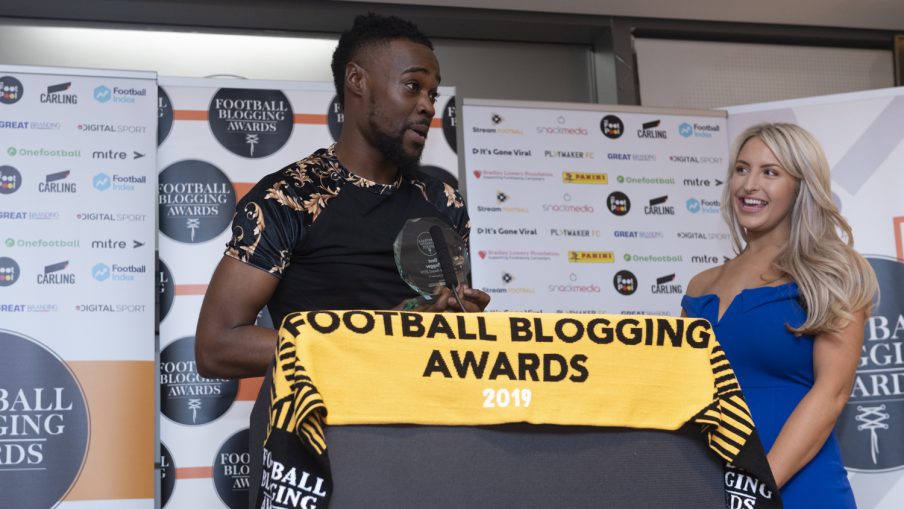 Expressions with the Best Vlogger award.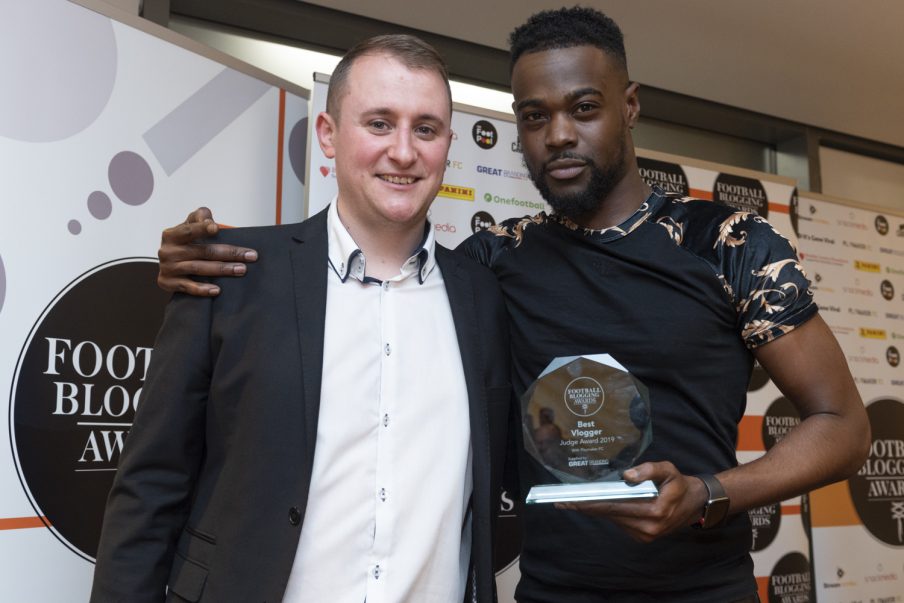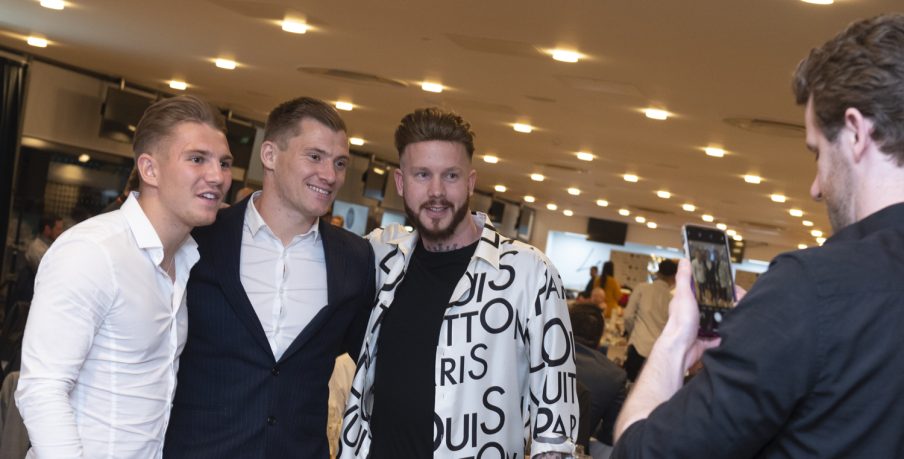 Andrew Henderson alongside one of our partners Footpool UK.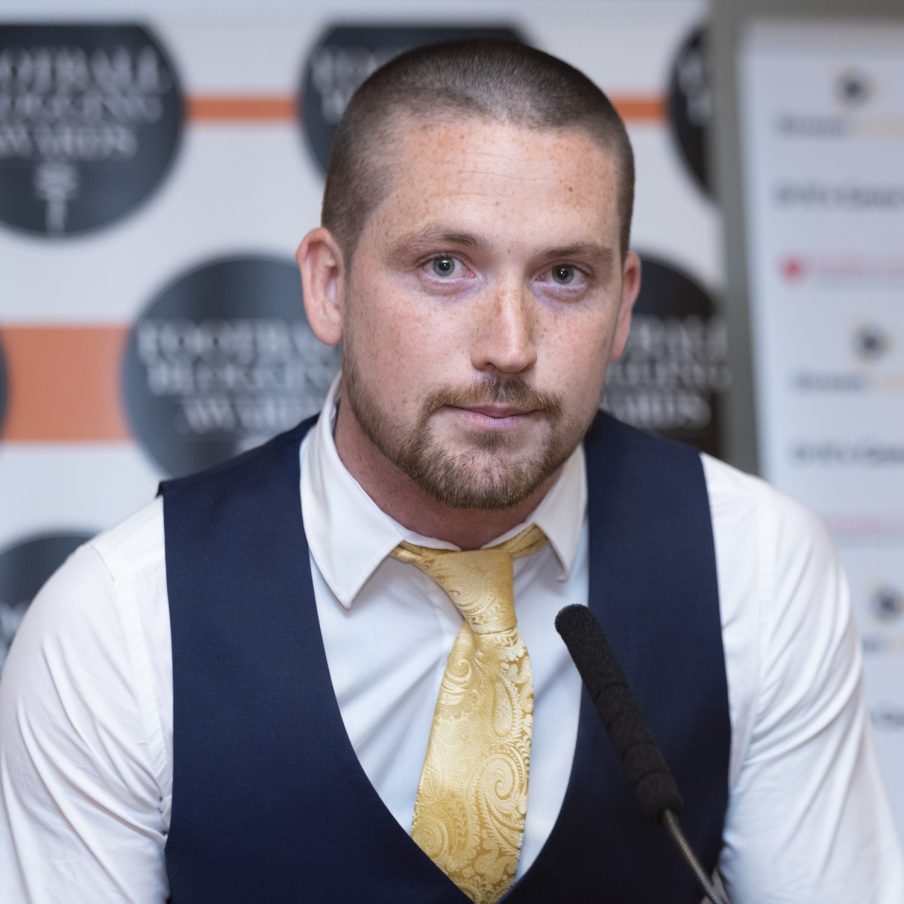 Don Strapzy of SE Dons claiming one of his two awards of the evening.
Ryan Williams of Deluded Brendan fame picking up an award for Best Social Account.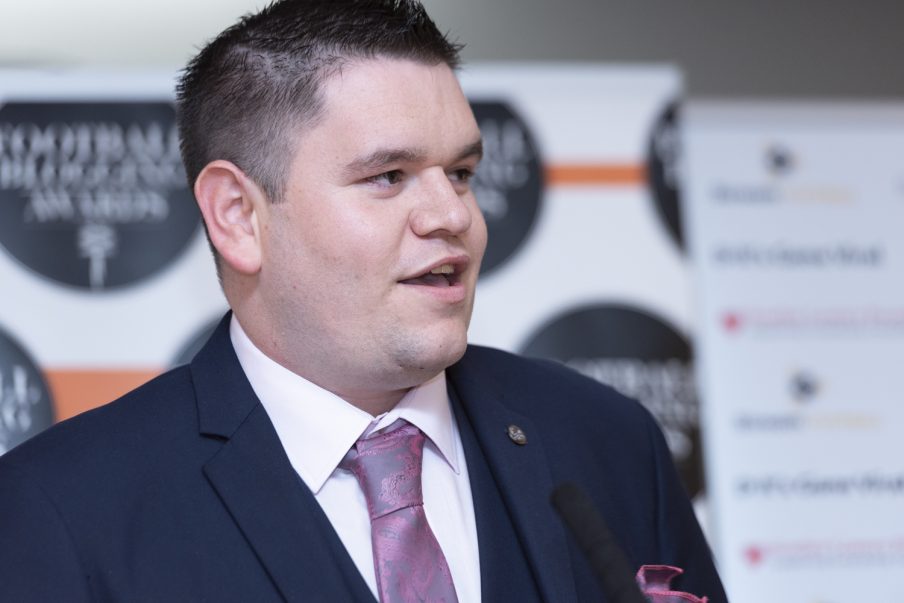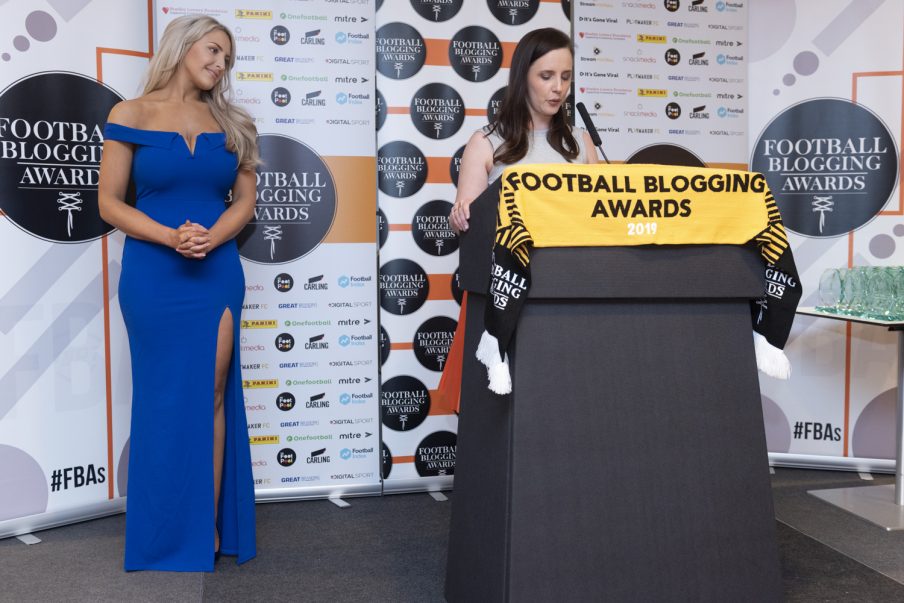 Andrea of Mitre takes to the stage to announce the best young creators of the year.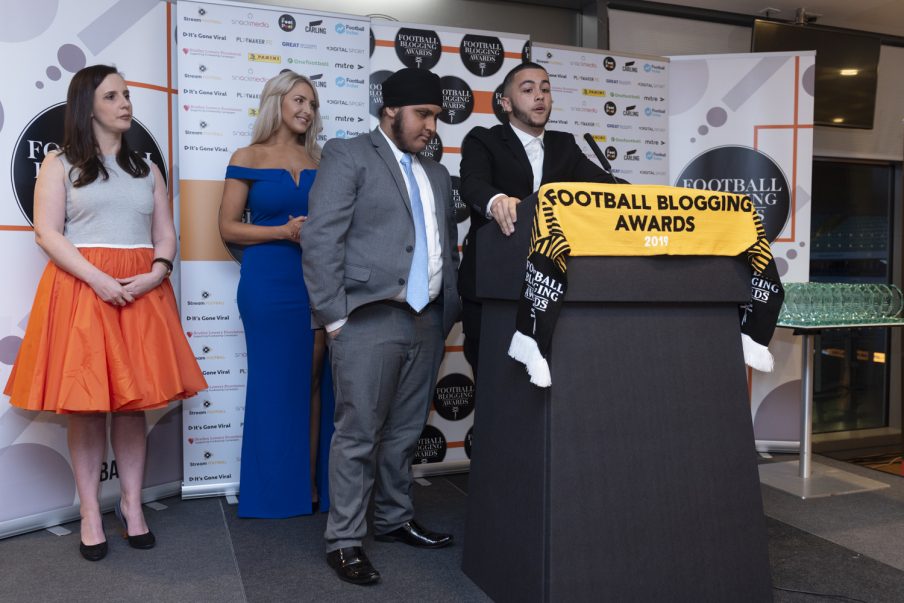 AFTV Young Gunz picking up the first of those awards.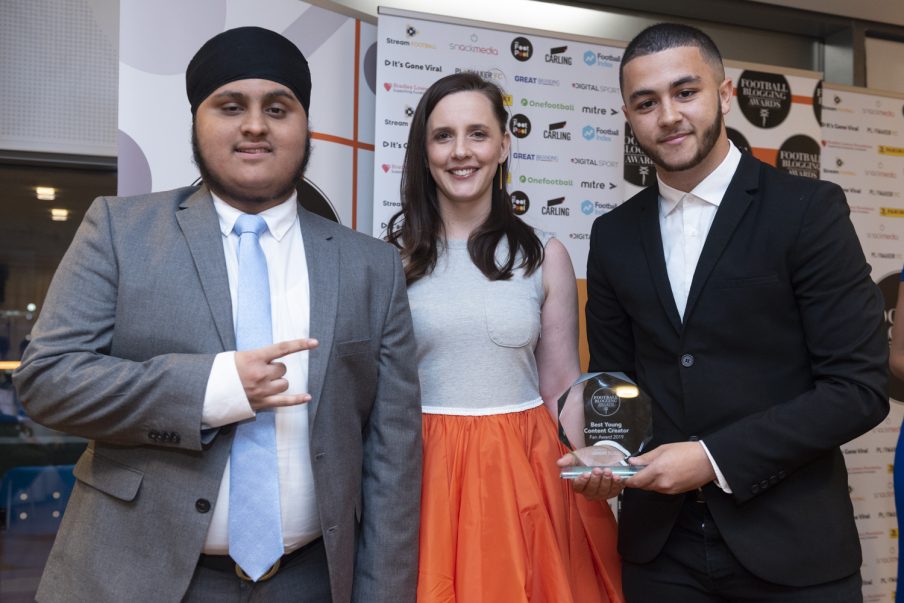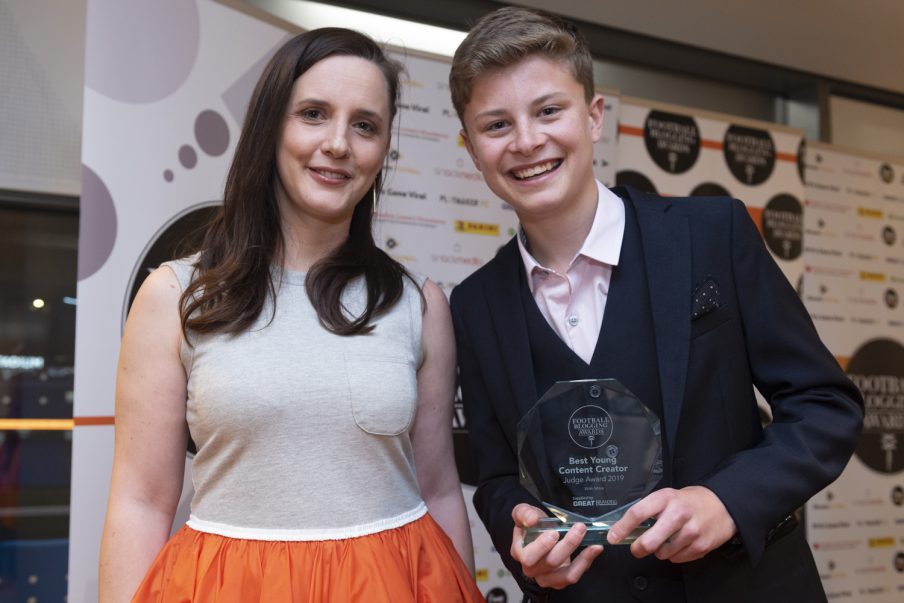 Matchday with Max picking up the second.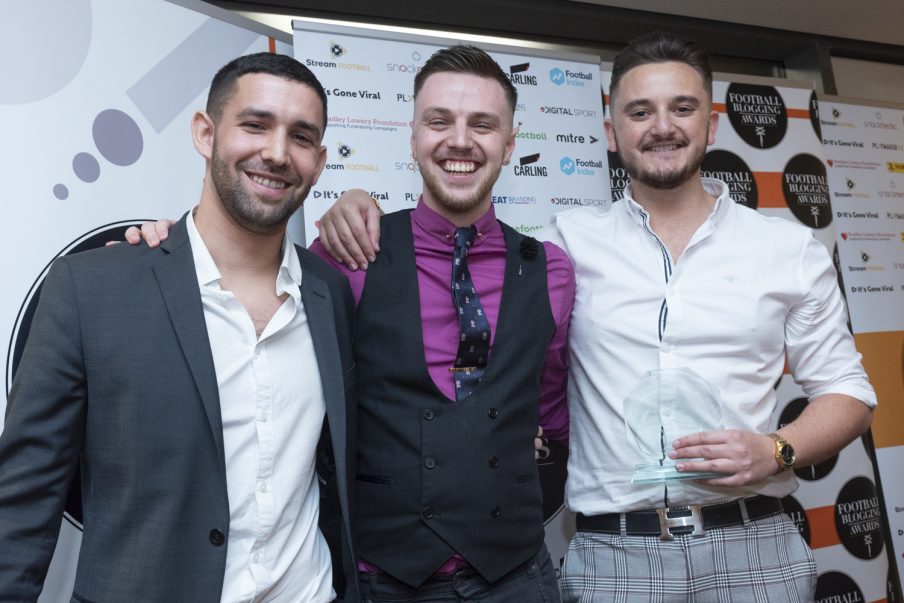 The Magpie TV on stage to claim their award of the evening.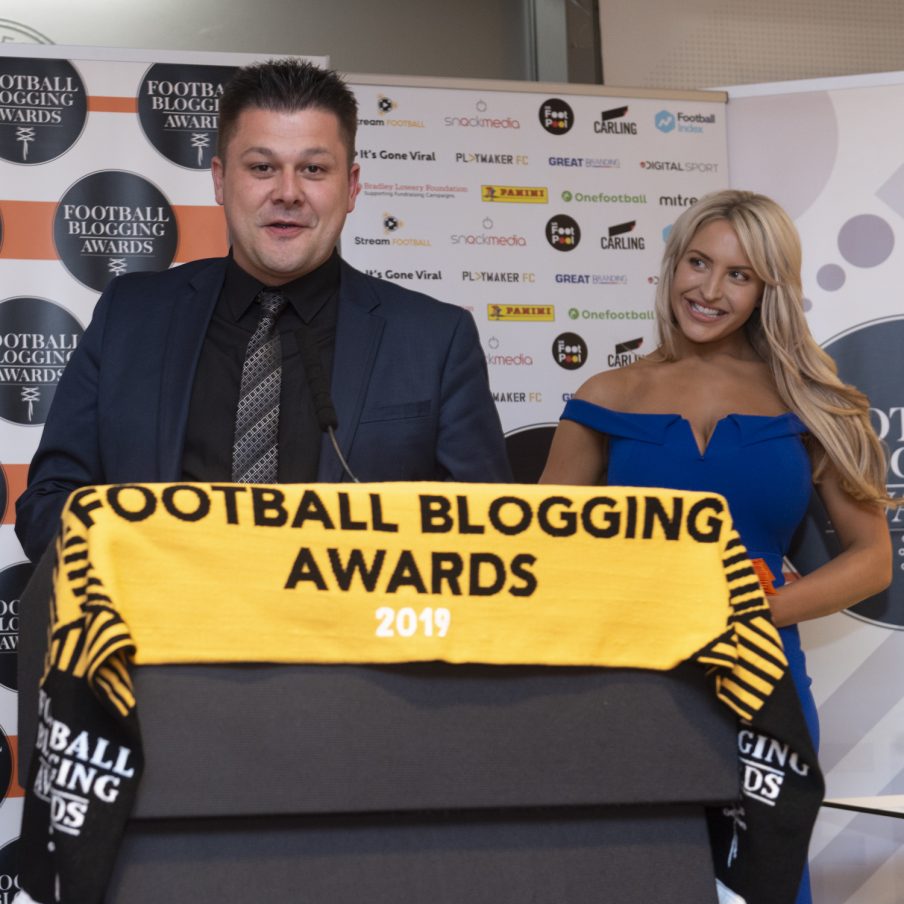 Chris Cowlin accepting his award for Best Club Content Creator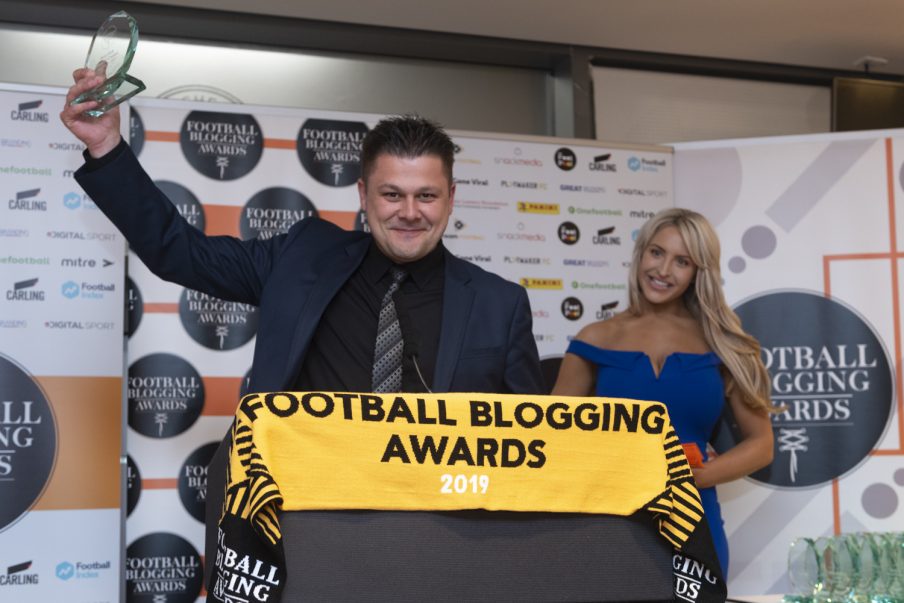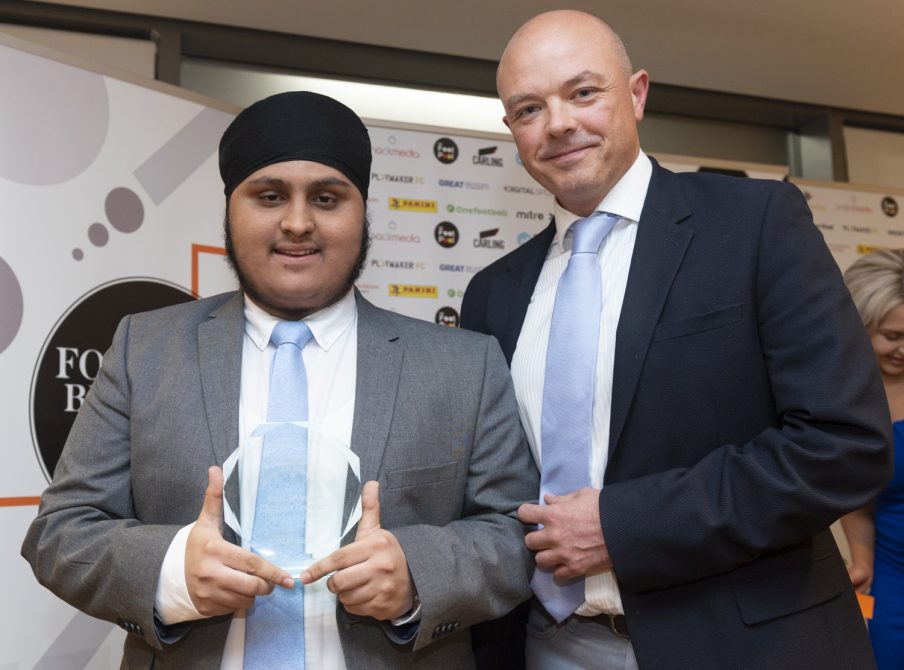 Bhavs accepting the award on behalf of AFTV.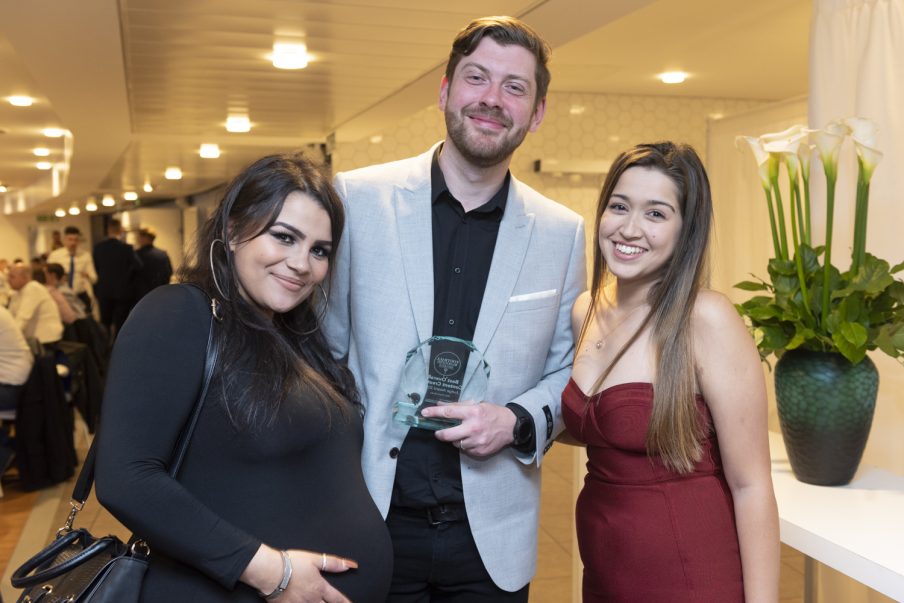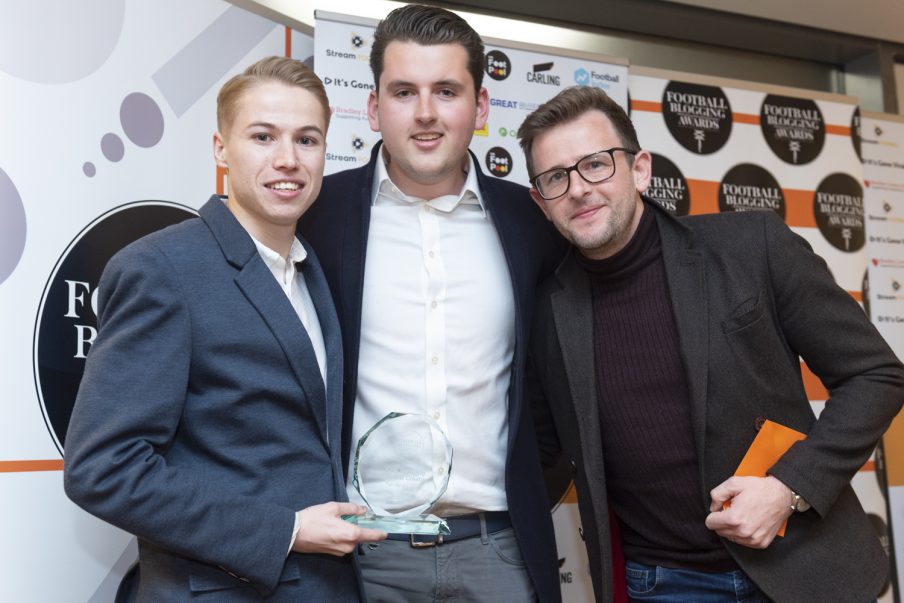 ODDSbible claiming the Best Gambling Award.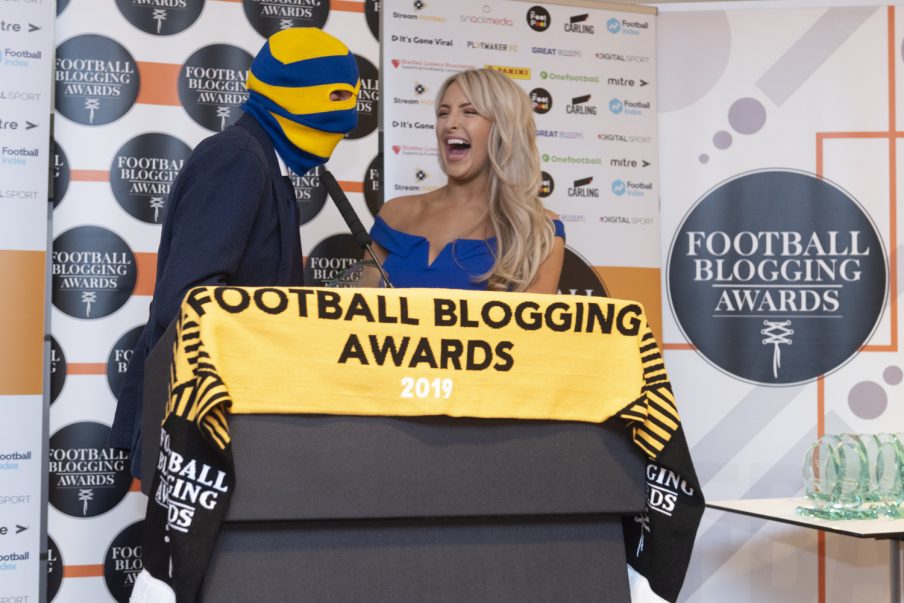 Parma Fans Worldwide donning a disguise to claim his award…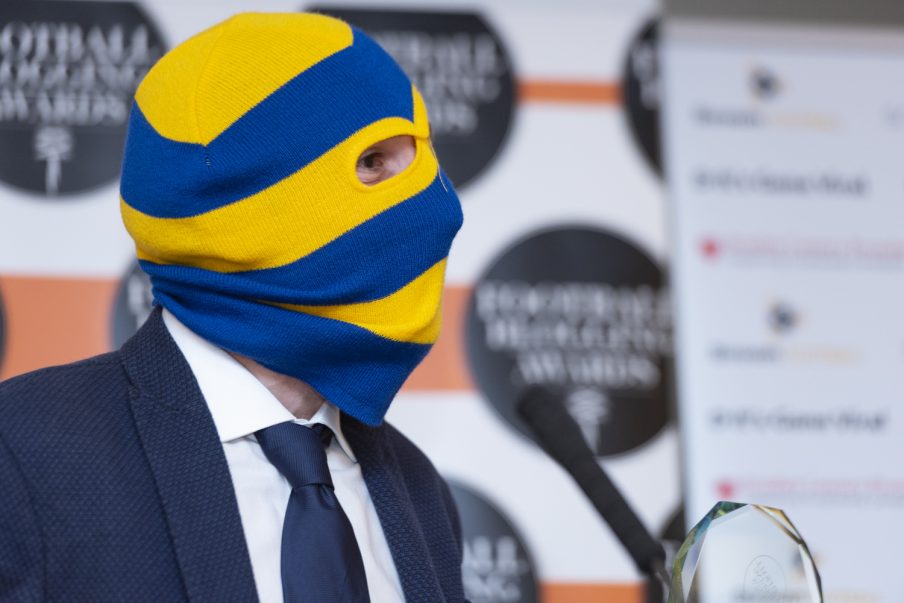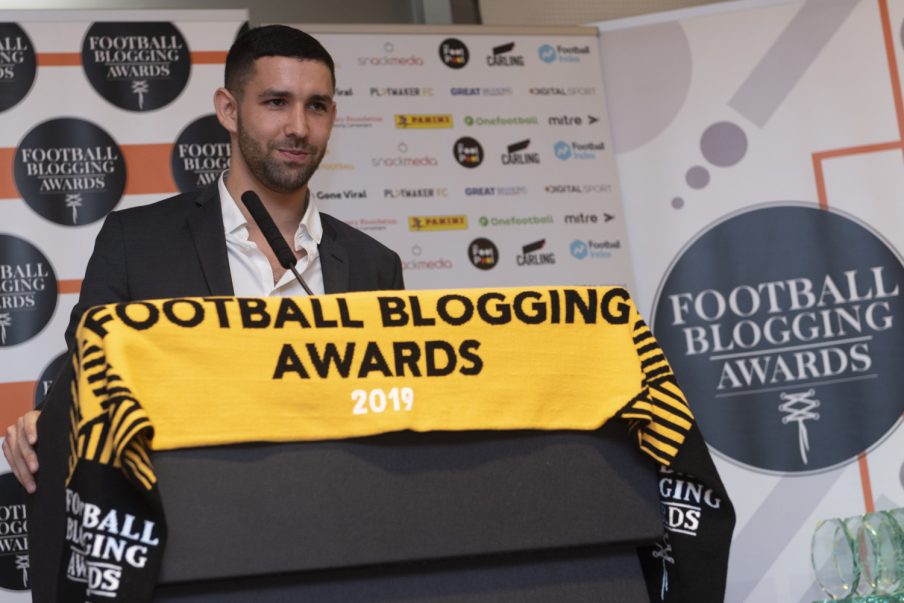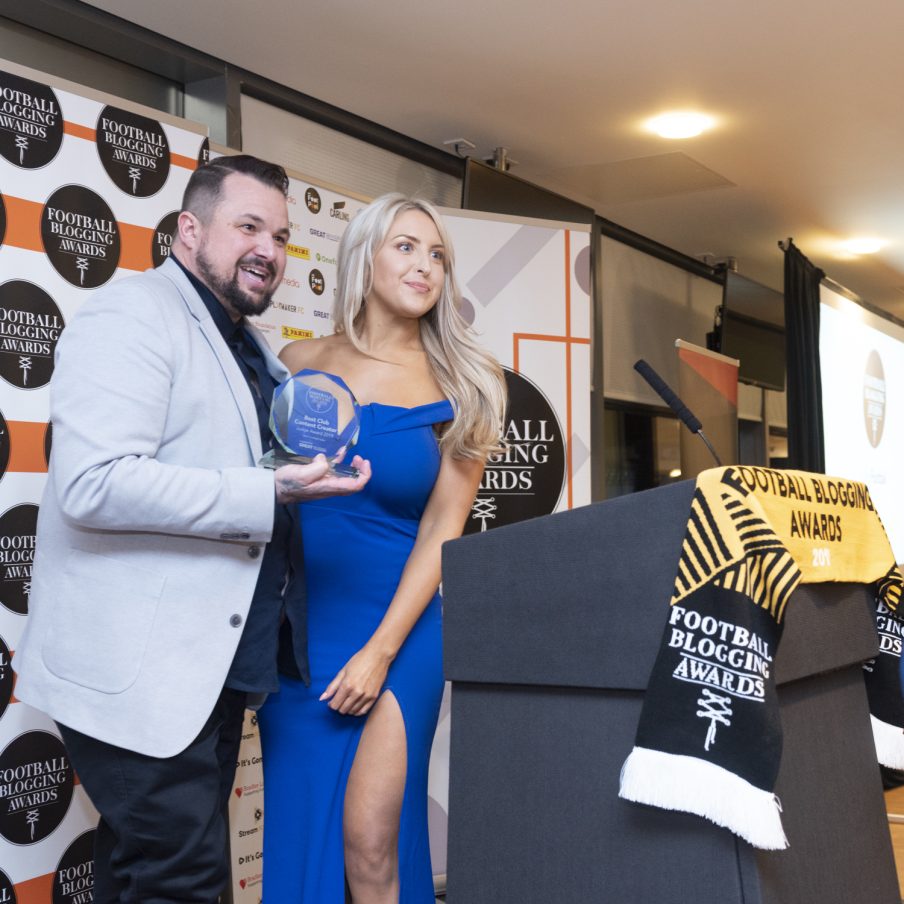 Lions TV proudly accepting his award for Best Club Content Creator.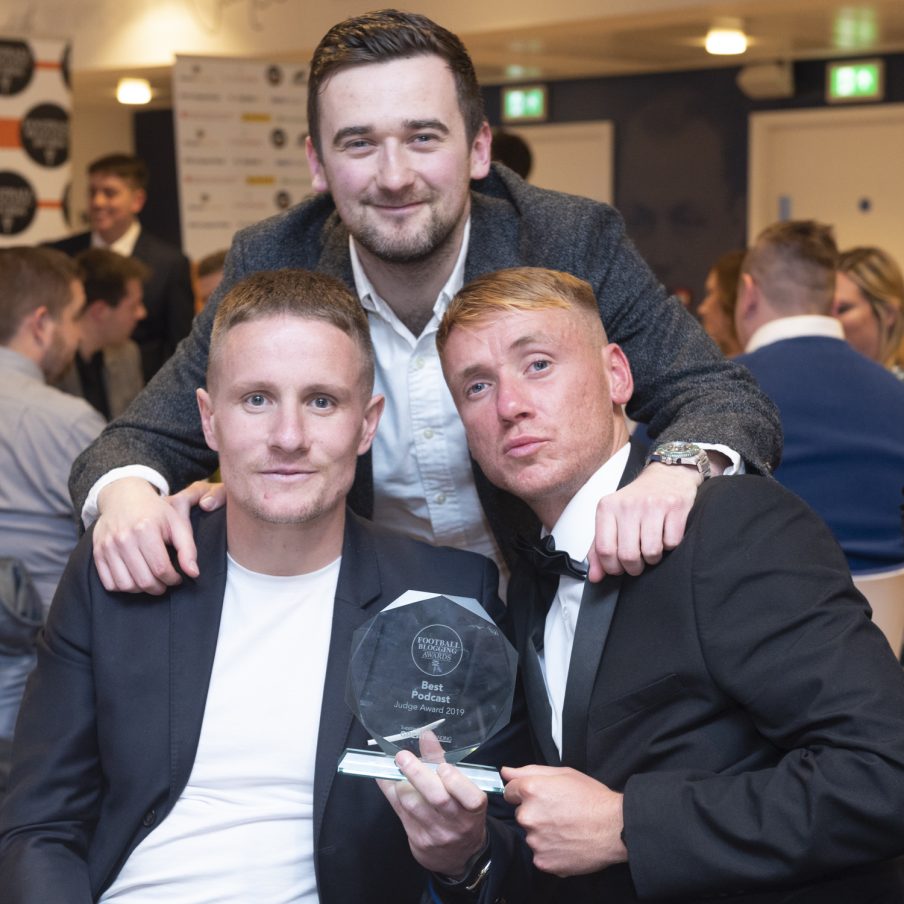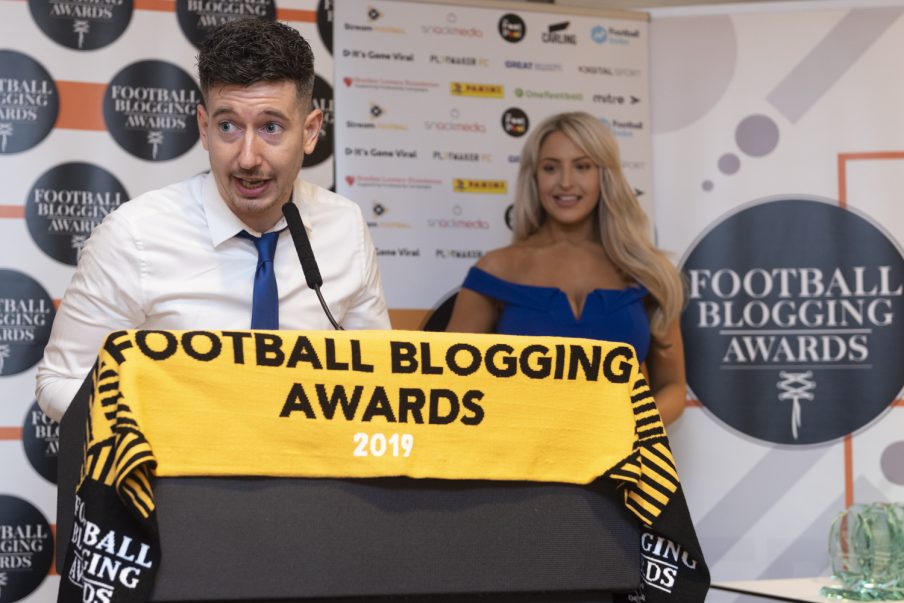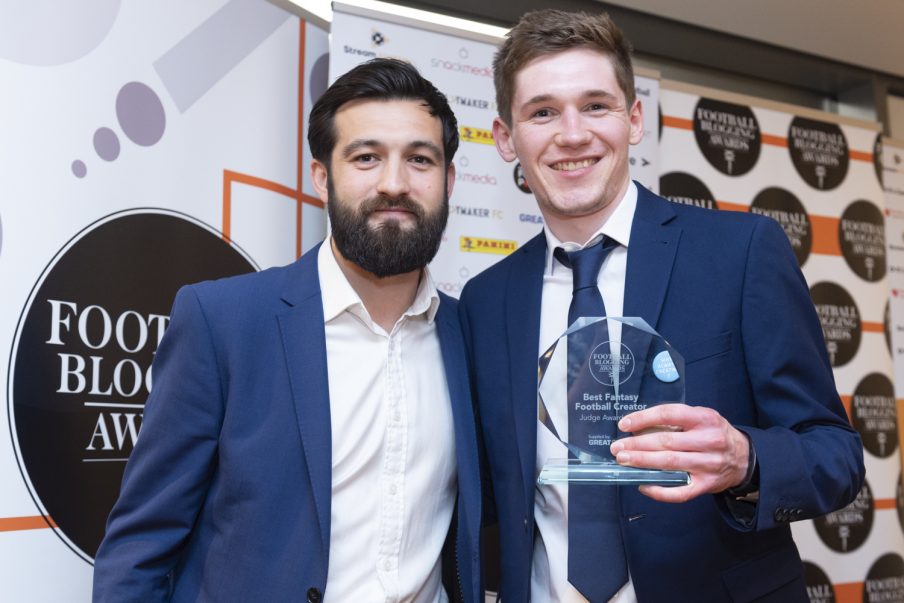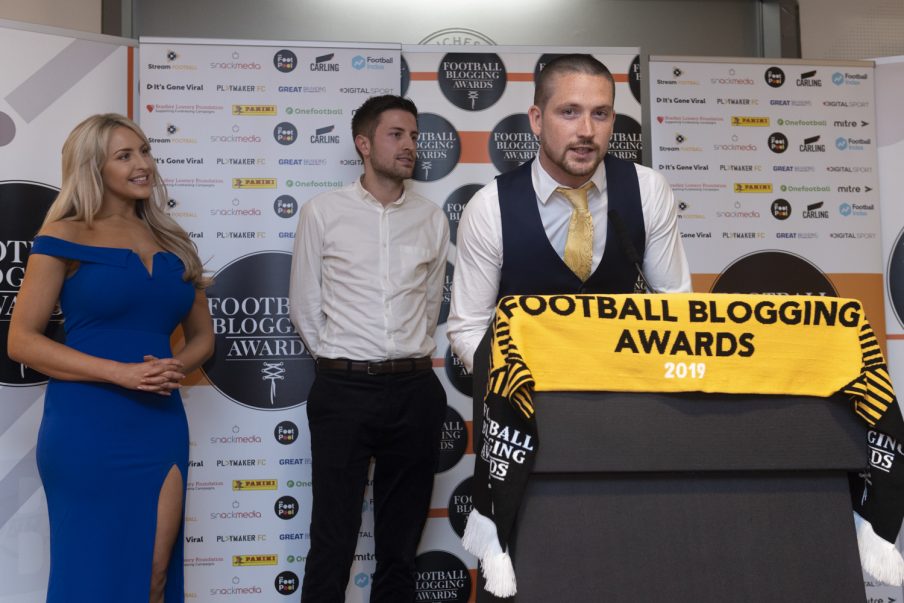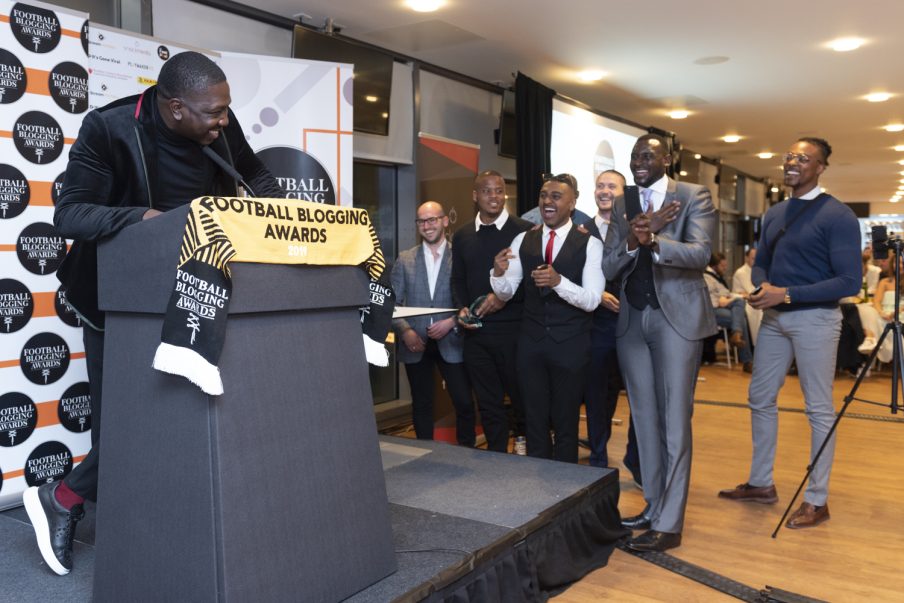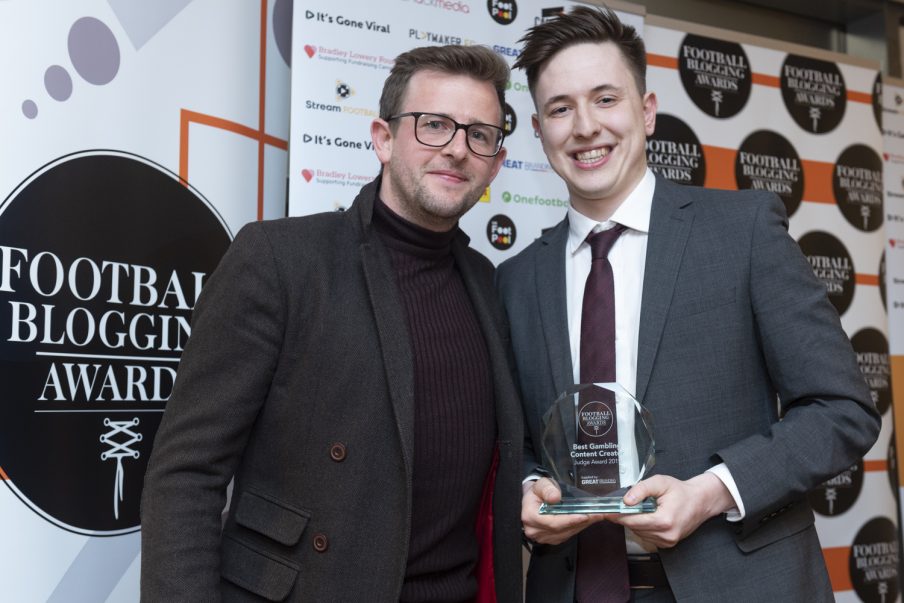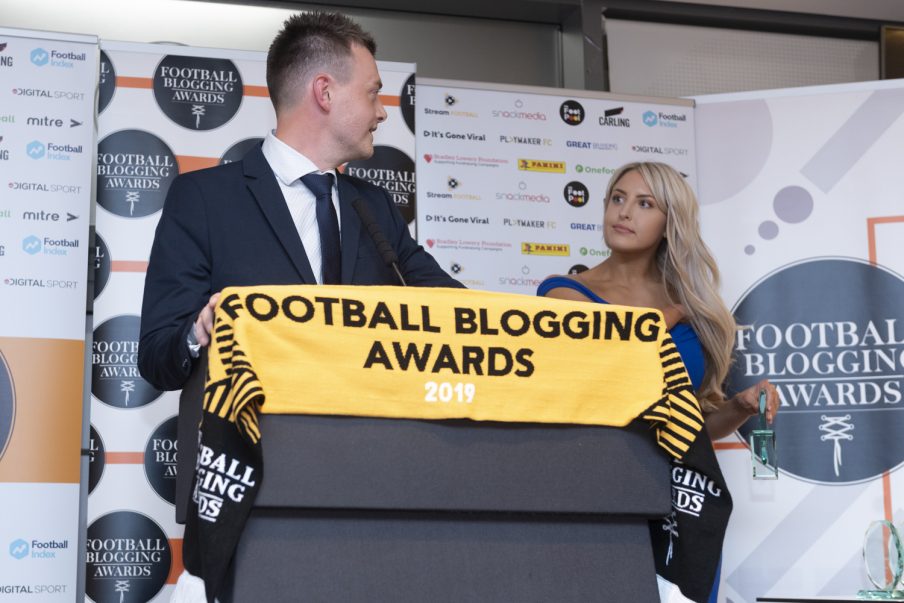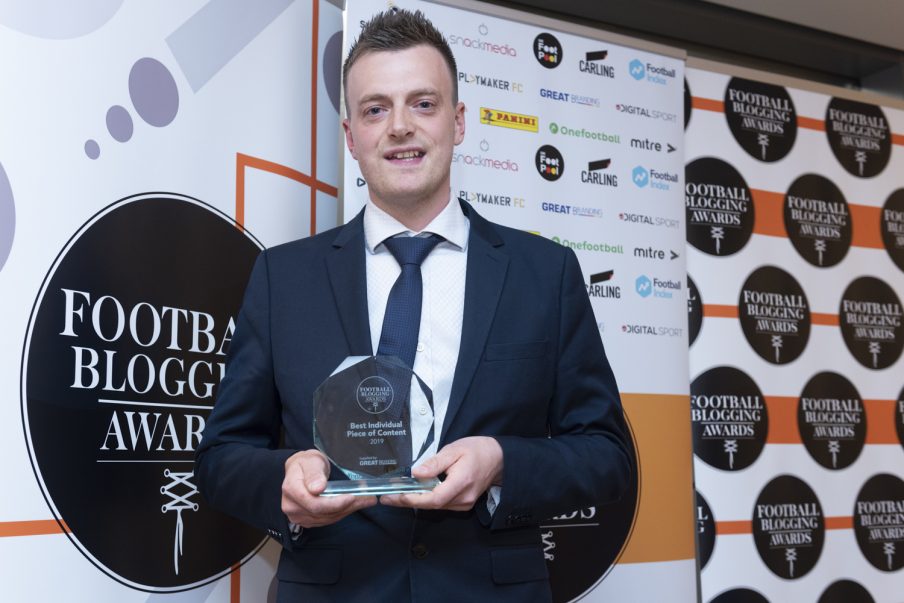 ---