British Football Brand Mitre Renews Partnership for 2020
The Football Content Awards are proud to partner with Mitre Sports for second year running.
The football specialists will once again be the official category sponsor for the 'Best Young Content Creator' award which was last year won by Match Day with Max.
Global brand Mitre is the official ball supplier across many leagues and competitions in both the men's and women's game, with its most notable appearance in the Emirates FA Cup, one of football's oldest and most iconic competitions.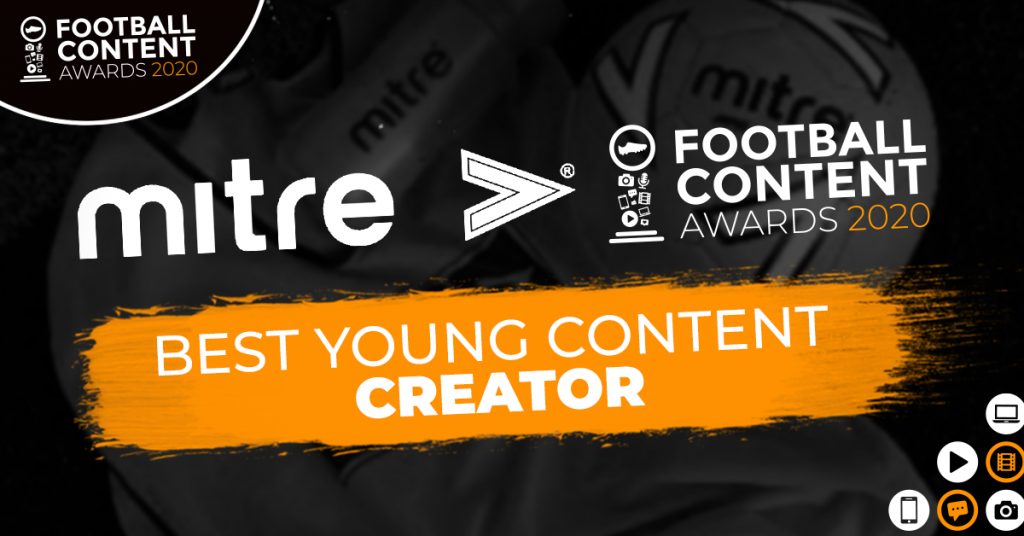 "We're really excited to continue our sponsorship of the 'Best Young Content Creator' award. As a result of sponsoring the award last year, we're proud to be working with the 2019 winner of this category – Max Hayes to create content for our partnership with The Emirates FA Cup.
"Max is now helping to create engaging Mitre content for a younger footballing audience. We look forward to seeing the nominees and attending this years event." Andrea Fehsenfeld, Brand Manager, Mitre.
Anthony Cooper, Co-Founder of the Football Content Awards adds: "The Football Content Awards has grown in recognition and status each year – and thanks to partners such as Mitre, we are thrilled to be able to take the event to new heights.
"Mitre's prestige is unmatched within the industry and we are excited to welcome them to be part of the rebranded Football Content Awards 2020.
To find out more about becoming a partner please click here.
---