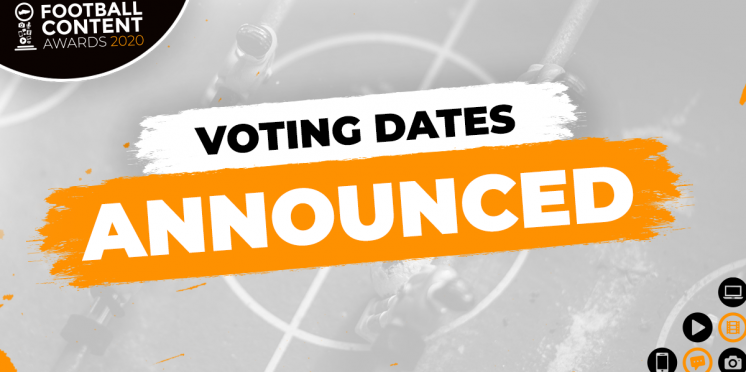 It's awards season and the Football Content Awards nominations round kicks off soon!
Back again for our ninth year and re-established with a refreshed set of categories and re-brand, we're delighted to announce the dates for nominations and finalists.
Nominations Round
As always, everyone will have a chance of entering in the Nominations round. The opening date for this is the Friday March 13th at midday, UK time.
Nominations will be live on our website, Twitter and Instagram and the nominations round will close on March 31st at 23:59.
Along with fan nominations, Judges will nominate their most deserving candidates during this period.
Finalists Round
The complete list of finalists will be released on June 1st with voting re-opening on the same date.
During the finalists round, fans and judges can choose from a defined list of choices per category and sub category.
The finalists round will close off on June 18th at 23:59 and the winners will be named and crowned in November at the Tottenham Hotspur Stadium.
Winners are selected from a weighting system of judge and fan votes. For more information on our voting and judge structure please click here.
---