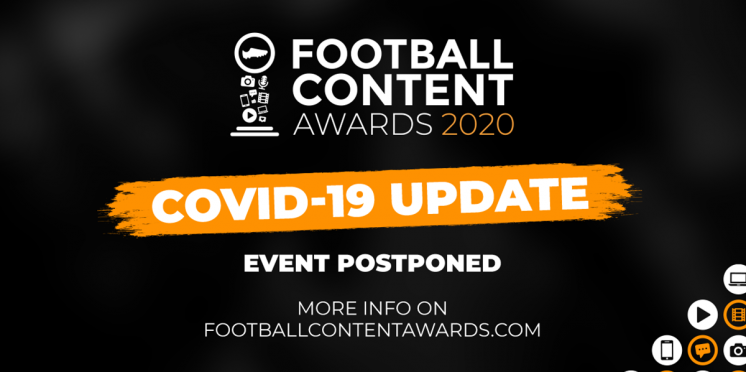 We have been monitoring the COVID-19 situation very closely and in line with the latest UK government advice we have taken the difficult decision to postpone this year's Football Content Awards that was scheduled for May 21st until further notice. The likely date will be in November.
As much as we are disappointed with this decision, the protection of all attendees is of highest importance to us. We are committed to hosting this event later on this year and will inform you of the new date when possible.
The current voting and processes will remain ongoing with nominations ending on March 31st. The finalists will be announced on June 1st with voting continuing once the finalists are released.
All purchased tickets remain valid and will be transferred to the rescheduled date. If you have any immediate questions please email [email protected]
We look forward to bringing you this year's Football Content Awards at a later date and apologise for any inconvenience caused at this distressing time.
---