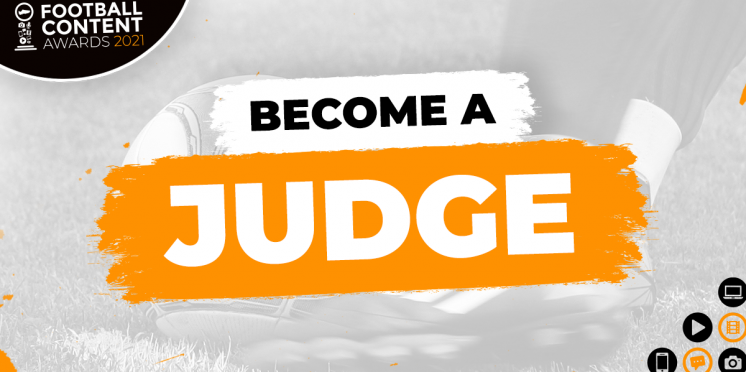 The 2021 Football Content Awards will see over 30 awards distributed across 15 categories, recognising and rewarding the individuals, teams and organisations that support the content industry in football and congratulating the best in class for the football content we see day to day online.
Just like the 2020 awards, this year's voting structure will be a mix of fan and judge votes.
We aim to have a minimum of 500 vetted and qualified judges taking part who all have a wealth of knowledge, expertise and experience in digital and football media.
If you're interested in becoming a judge for the event, please get in touch on the form below:
The judges will be scored depending on their knowledge, expertise and experience into 4 tiers, with each different weighted value against the total votes received on a category by category basis.
Tier 1 – 12.5%
Tier 2 – 12.5%
Tier 3 – 12.5%
Tier 4 – 12.5%
Fans Vote – 50%
The whole process will be adjudicated by an independent company. The total number of judges will be released ahead of the awards night.
Each tier is ranked and has a cap on the amount of judges – tier 1 being the most exclusive. Depending on the number of judges taking part in in each tier the weighting system is subject to change. The Fans vote is held at 50%.
Application to be a judge is not confirmation of so.
---