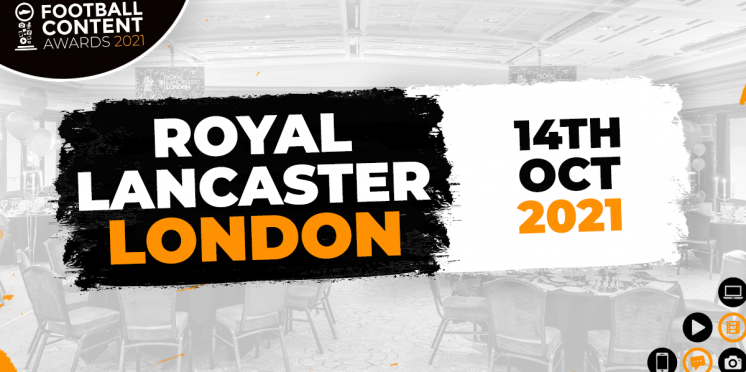 The Royal Lancaster Hotel Announced as 2021 Venue
The Royal Lancaster Hotel has been announced as the host venue for the 2021 Football Content Awards.
The event date has also been confirmed as the 14th October.
Sitting in the heart of West London, The Royal Lancaster Hotel is one of London's leading hotels.
The Football Content Awards are the most significant event in the calendar for all those within the football content and media industry, recognising and celebrating the best football websites, media organisations, social influencers, bloggers, vloggers and creators around the world.
It is an opportunity for content creators to be recognised by fans, followers and their peers and win one of the prestigious honours that are on offer on the night.
Anthony Cooper, Co-Founder of the Football Content Awards said,
"We're proud to announce the Royal Lancaster as our venue for 2021. Following a challenging 2020 with a virtual event, it's exciting for us to be hosting the Football Content Awards 2021 at such a prestigious venue.
We're sure that this years celebrations will be like no other with over 600 people expected at the central London venue."
For further information on dates and timings click here.
---