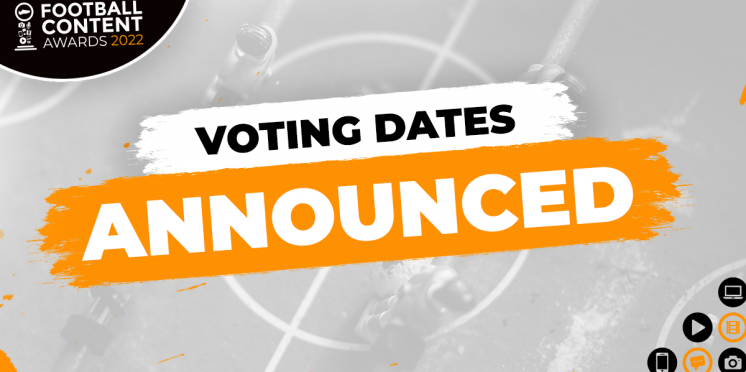 The Oscars of the Football Industry is back!
We're delighted to announce the dates for nominations and finalists for the 2022 edition of the Football Content Awards.
Nominations Round
As always, everyone – big or small – will have a chance of entering in the Nominations round. The opening date for this is Friday 19th August at midday, UK time.
Nominations will be live on our website, Twitter and Instagram with the nominations round closing on Sunday 4th September at 23:59.
Fans will nominate their most deserving candidates from a defined list of choices per category and sub category. A full list of these categories will be released and published in the coming weeks.
Finalists Round
The complete list of finalists will be released on Monday 19th September at midday with voting re-opening on the same date.
The finalists round will close on Sunday 9th October at 23:59 and the winners will then be crowned at the live event in November. Tickets for the event will be available in the coming weeks. 
Winners are selected from a weighted system of judge and fan votes. 
Best of luck if you're entering, and see you there!
---