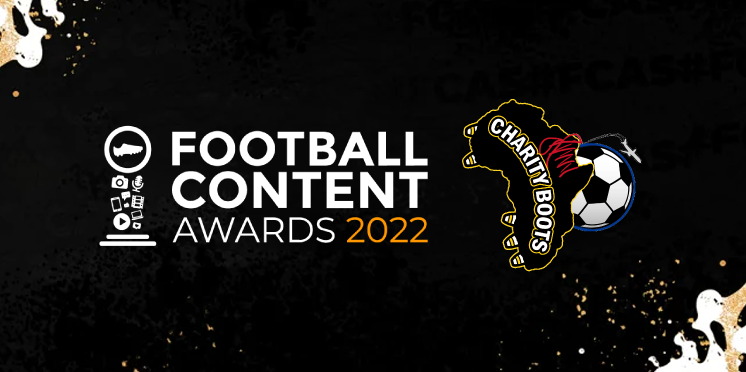 Charity Boots Announced as Charity Partner
The Football Content Awards are delighted to announce Charity Boots as the official charity partner for this year's awards.
Charity Boots is a UK based charity that collects unwanted football boots & donates them to children across the world who cannot afford a pair. They operate worldwide, and have worked with Everton Football Club as well as Colombian internationals Juan Cuadrado and Yerry Mina. The charity are aware that, as children outgrow their pairs of boots so quickly, used football boots are often left sat in wardrobes in near-perfect condition. Charity Boots capitalises upon this and drives donations of those old pairs to children who don't enjoy the same financial opportunities around the world.
They have recently launched a GoFundMe page for fundraising, with proceeds going towards maintaining and growing the initiative. You can donate by clicking here!
The Football Content Awards will be hosted at the Mercure Hotel, Manchester on Wednesday 16th November and will welcome everyone from the independent creators through to the media organisations, small and large, congratulating the best in class for the football content we see day to day online. We can't wait to welcome Charity Boots to event as well as onto the stage to tell us more about their work!
---