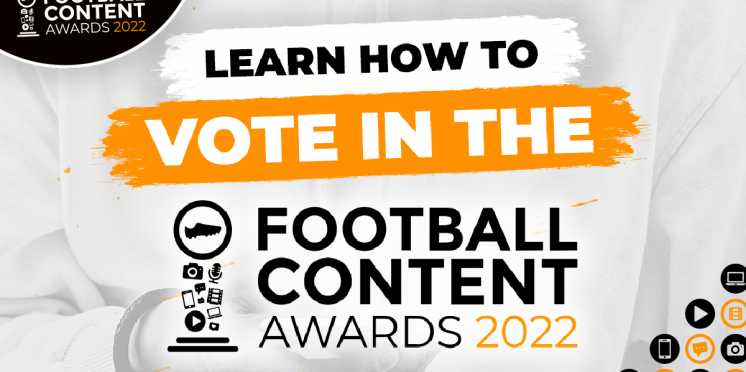 How to Vote in the 2022 Football Content Awards!
VOTING IS LIVE!
Voting for Finalists for the Football Content Awards 2022 can be made from Tuesday, 20th September until midnight on Sunday, the 9th of October!
There are three different ways of voting:
Vote via Our Website
Simply head to our voting page and make your selections.
Vote via Instagram
Simply head to the Football Content Awards' Instagram page, click on the relevant category image, and tag the Instagram account of your chosen winner in the comments. You can only vote once per category.
Categories will be released via Instagram posts throughout the day of 20th September. 
Vote via Twitter
To vote on Twitter use the below Tweet template replacing @Nominee and the #Category;
"I am voting for @Nominee in @The_FCAs for #Category"
OR
@Nominee – Replace with the Twitter account you are voting for.
#Category – Replace with the relevant category below.
TWEET YOUR VOTE IN ONE CLICK FOR EVERY CATEGORY
The below links are pre-loaded with the specific category, so all you need to change is '@Nominee' to your choice:
---